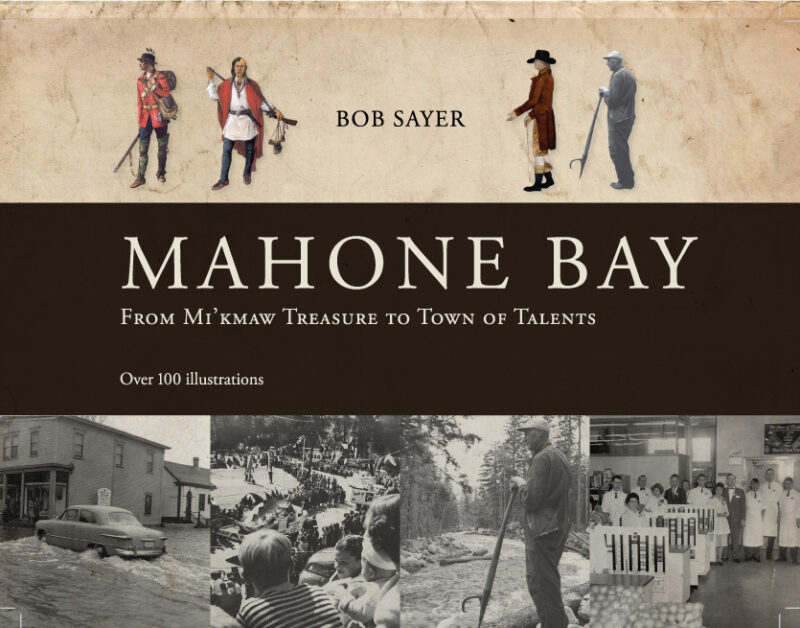 Please join us on Thursday, December 8th, 2022, at 7:00pm in the Ramp Studio at 6 Prince Street for the Lunenburg launch of Bob Sayer's book, Mahone Bay: From Mi'kmaw Treasure to Town of Talents.
From the foreword of the book:
"Mahone Bay is special. It is a microcosm of North Atlantic Canadian history. The area has witnessed just about everything. The Mi'kmaq were here. The earliest European fishermen and traders knew its shores and people. The French came to stay. The region was the cradle of Acadia. Acadians were rounded up and deported. New Englanders imposed their presence. After Halifax, Mushamush, as the early English speaking authorities called it, was part of the second oldest British permanent settlement in Canada. The community gained international status for the quality of its lumber and fish exports and its shipbuilding. Its residents suffered through two World Wars. The Town is acknowledged nationally and internationally as a desirable place to live and visit.
The area has been the locale for extraordinary events and the stage for imposing characters. So, it is time for a comprehensive history of the people who have lived there. Settlement did not begin in 1753-54.
Mahone Bay is my family's Canadian home. For over forty years, we lived there. The children went to school and grew up there, happily. All, including grandchildren, came under the spell of its beauty, its light and space, woods and water, and sense of safe, caring, comfortable and historic community. The town was the base from which I was able to devote time to my professional life as an educator and to my passion for the game of soccer. It was from Mahone Bay that I was able to complete the work that led to my induction into the Nova Scotia Sports Hall of Fame and the Canadian National Soccer Hall of Fame. This book is, in a sense, my ode to Mahone Bay."
Copies of the book will be available for sale at the event. Stick around after the talk to have your copy signed by the author. The perfect gift just in time for the holidays!