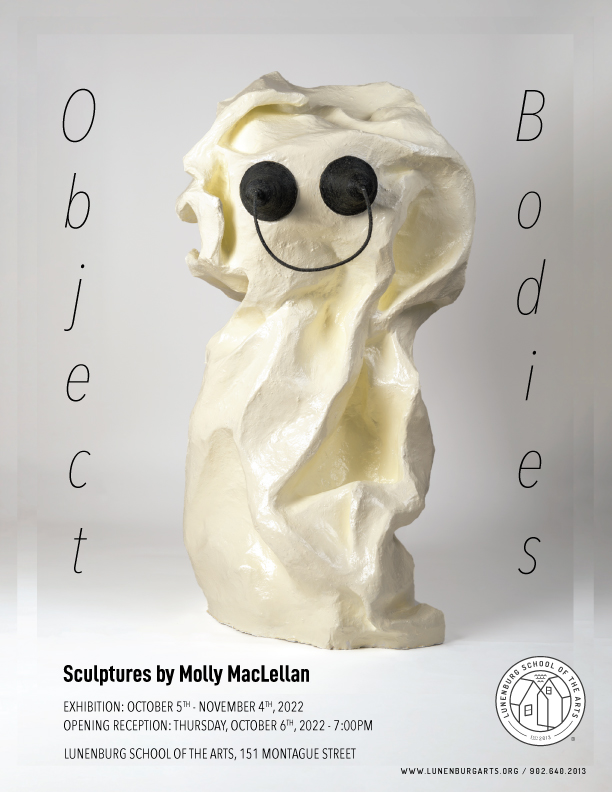 Object Bodies features sculptures made from common objects and materials paired with abstract forms. With her pieces, artist Molly MacLellan gives agency to banal everyday items by making them an abstract "body" or host. The combination allows them to exist without the requirement of potentially providing function.
"I'm interested in exploring the pressure to be productive. Alternatives to capitalism are hard to imagine. This work subverts this by playfully constructing a reality where simple products can exist outside of the typical cycles of consumption."
Molly MacLellan began her undergraduate studies at the Nova Scotia College of Art and Design in 2010. She transferred to the Gerrit Rietveld Academie in Amsterdam, The Netherlands, in 2015. There she earned a BFA in Fine Art and Design. After graduating MacLellan spent two years in Berlin, Germany helping to establish an artist-run studio space. In 2019 she relocated to Brussels, Belgium where she earned a Master's Degree in Visual Arts focusing in Sculpture. MacLellan has since moved back to Nova Scotia, receiving Canada Council funding to complete the Visual Arts Nova Scotia New Grad Program. She is living in her home town of Lunenburg, and working on her sculptural practice in a local collective studio space.
Exhibition: October 5th – November 4th, 2022
Our gallery at 151 Montague Street will be open to visitors, Monday to Friday, 10:00am – 4:00pm, by chance or appointment.
Artist Talk and Opening Reception: October 6th at 7:00pm
Join us in the gallery to hear Molly MacLellan speak about her work. Following the talk there will be a question period and reception.