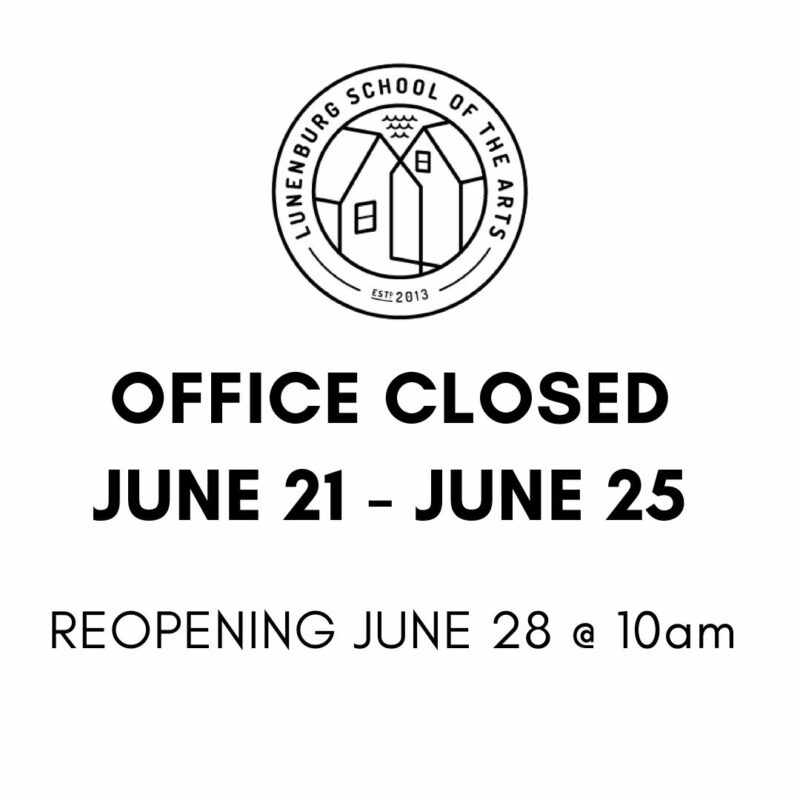 Our Office will be closing next week on Monday, June 21 to Friday, June 25 for a short break before we kick off our Summer schedule!
We will reopen on Monday, June 28th at 10:00am. You can leave us a message via email at learn
@lunenburgarts.org,
or voicemail at 902.640.2013 and we will get back to you as soon as possible.
Looking forward to having our students back in July — thank you!