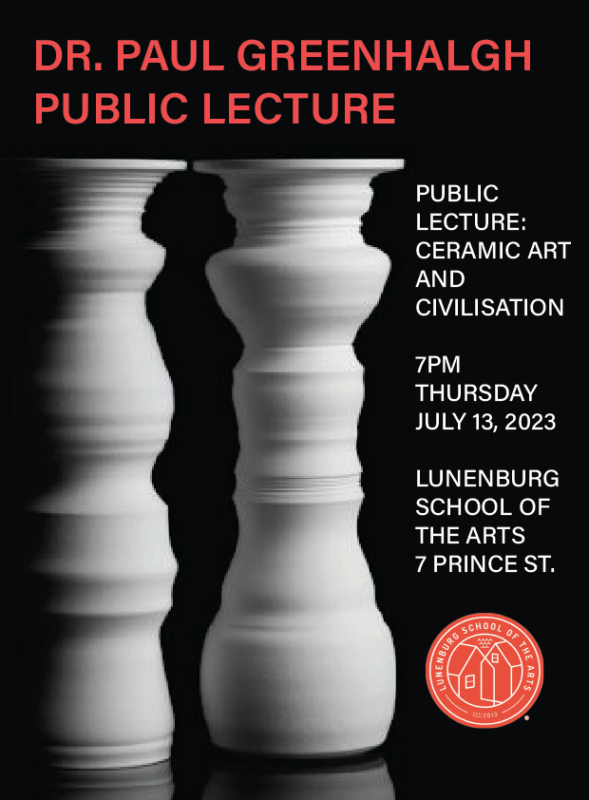 Please join us Thursday, July 13th at 7 pm in the Ramp Studio at 6 Prince Street for a free public lecture by Dr. Paul Greenhalgh on Ceramic Art and Civilization.
_________________________________________________________________________
Paul Greenhalgh is a historian, writer, curator, and manager in the visual arts. He is the inaugural Director of the Zaha Hadid Foundation. He is also Professor Emeritus of Art History and Museum Strategy at the University of East Anglia.
In his major new history, Paul Greenhalgh tells the story of ceramics as a story of human civilisation, from the Ancient Greeks to the present day. As a core craft technology, pottery has underpinned domesticity, business, religion, recreation, architecture, and art for millennia. Indeed, the history of ceramics parallels the development of human society.
Interwoven in this journey through time and place is the story of the pots themselves, the culture of the ceramics, and their character and meaning.Ceramics have had a presence in virtually every country and historical period, and have worked as a commodity servicing every social class.