CD Release of 'Currents of Sable Island'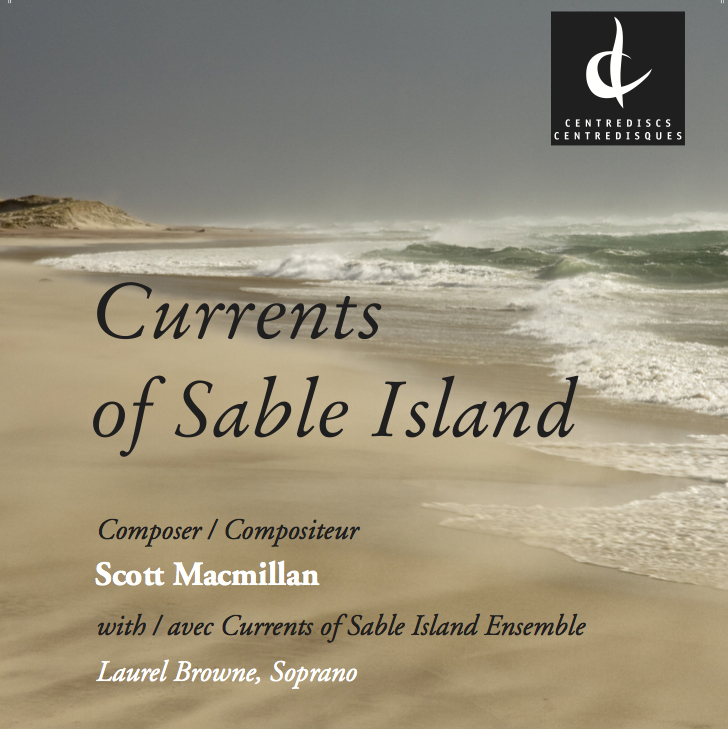 'Rosy, resonant glories […] Currents of Sable one of Macmillan's best works.'
Stephen Pedersen, Arts Reporter
They say good things come in three and if that's true then 2016 will go down as a landmark year for Scojen Music Productions and Composer/Guitarist Scott Macmillan with three new and three very different CD recordings. In April Macmillan released Live at Stayners, a Jazz recording featuring his ensemble Scott 'n the Rocks. In July he released a highly anticipated duo recording GOOD2GO with the talented fiddler, Colin Grant. NOW Scott is poised to release Currents of Sable Island in Nova Scotia with three CD launch celebrations on Sept 9th, 11th and 30th, 2016.
Three recordings, three genres, Three CD launch celebrations for Currents of Sable Island
September 9, 2016, at 7:30pm Musique Royale will host the release at the Lunenburg School of the Arts, Lunenburg NS.
September 11, 2016, at 2pm Canada Music Centre will host the Halifax launch in the auditorium of the Maritime Museum of Natural History, Summer St. side door entrance.
September 30 2016, 7:30pm Inverness Centre of the Arts, will host the launch event, Inverness, Cape Breton.
We are proud to announce that Scott Macmillan's composition Currents of Sable Island will be released on the Centredisc Label through the Canada Music Centre. First premiered in Halifax, Nova Scotia on July 3, 2008, Currents of Sable Island was recorded in front of a live on audience March 22, 2015. Set to the evocative poem Sable Island 44ºN 60ºW from Jill MacLean, the Currents of Sable Ensemble features top Nova Scotia Symphonic and Celtic musicians. Scott is delighted to introduce Inverness County soprano soloist Laurel Browne.
During these release events there will be a slide show of the CD cover's photographer Damian Lidgard and his stunning photographs of Sable Island set to the music of Currents of Sable Island. Refreshments will be offered.
Currents of Sable Island will be available for sale at the launch events and through Canada Music Centre Centrediscs label: https://www.musiccentre.ca/recordings/centrediscs and through Scott Macmillan's website http://www.scott-macmillan.ca/store/
Learn more about Currents Of Sable Island: scott-macmillan.ca/music/currents-of-sable-island/
Media contact Peggy Walt: peggy@culturalaffairs.ca or Jennyfer Brickenden: scojenmusic@gmail.com