Congratulations to all cultural advocates and leaders in Lunenburg!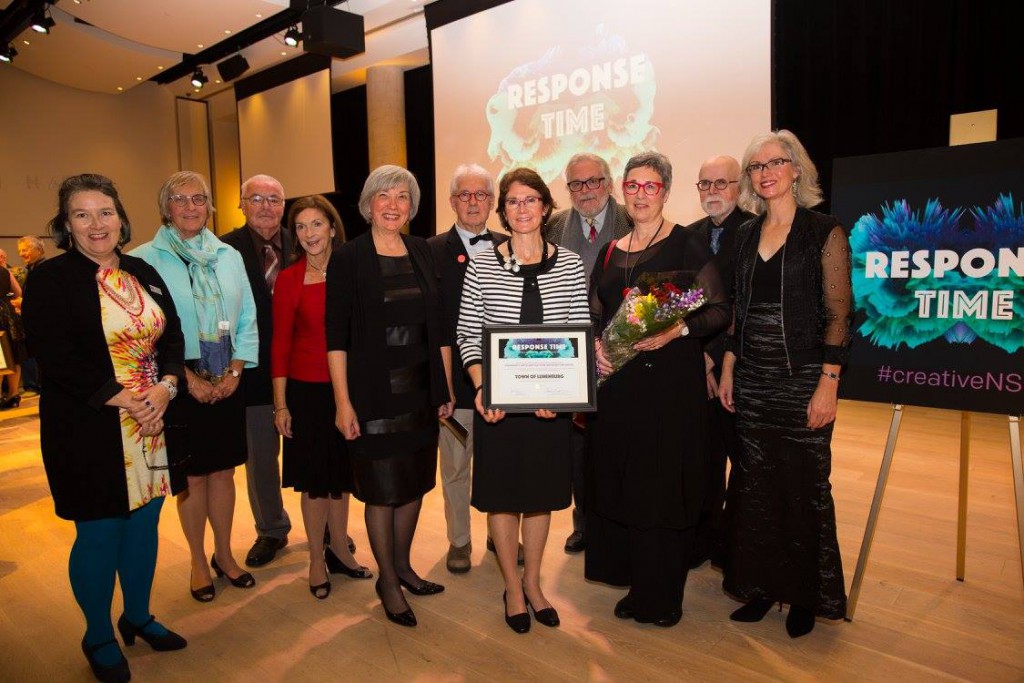 On November 5th, the Town of Lunenburg received the "Communities Arts and Culture Recognition Award" at Creative Nova Scotia Awards Gala in Halifax. The award carries a cash value of $10,000, which is to be used by the Town to continue the integration of arts and culture within the community.
A message from LSA's Volunteer Chair, The Honourable Wilfred P. Moore
This has been a full and exciting Fall at our School. To date the number of students participating in our workshops has equaled those who took our Summer courses, and we're not finished yet! The majority of the Fall students have been from our local community, and we sincerely appreciate that support. I also wish to express our sincere gratitude for our quality Instructors, and the back-up support from Hilda MacDonald, our Operations Coordinator. All of those people were important participants in the wonderful recognition given to Lunenburg last Saturday night. Our Board of Directors congratulates them and the other cultural organizations who contributed to this award winning effort.