Hot-Diggity-Dog! New Ceramic Work by Mel Doiron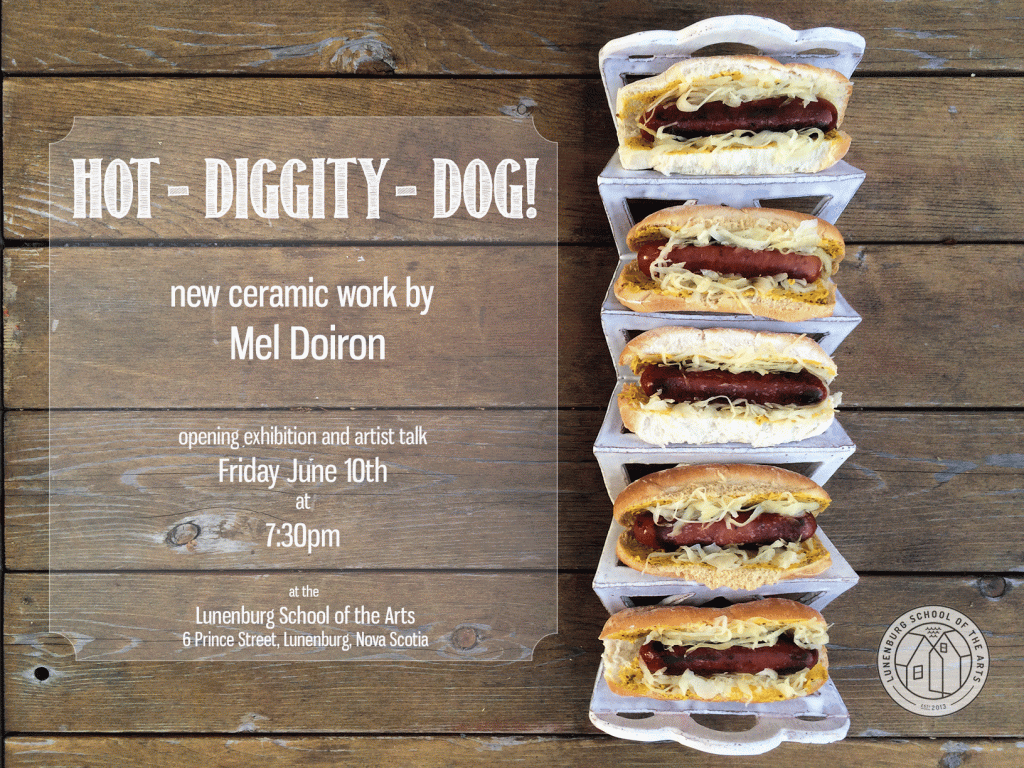 About Mel Doiron:
LSA's current artist-in-residence Mel Doiron grew up in Cole Harbour, Nova Scotia and is currently attending NSCAD University in Halifax, working towards a BFA with a major in Ceramics and a minor in Art History.
Her upcoming exhibition Hot – Diggity – Dog! will feature a series of decorative ceramic platters designed specifically for serving hot dogs, a humorous attempt at elevating this somewhat unappreciated street food.
Inspired by her recent backpacking trip through Europe and trying to survive on a budget, Mel's artist talk will touch on her adventures abroad and her inspiration for these pieces by connecting different hot dogs and toppings to different destinations throughout her trip.