The Ladies of Screen-Printing, and the Titans of Tile!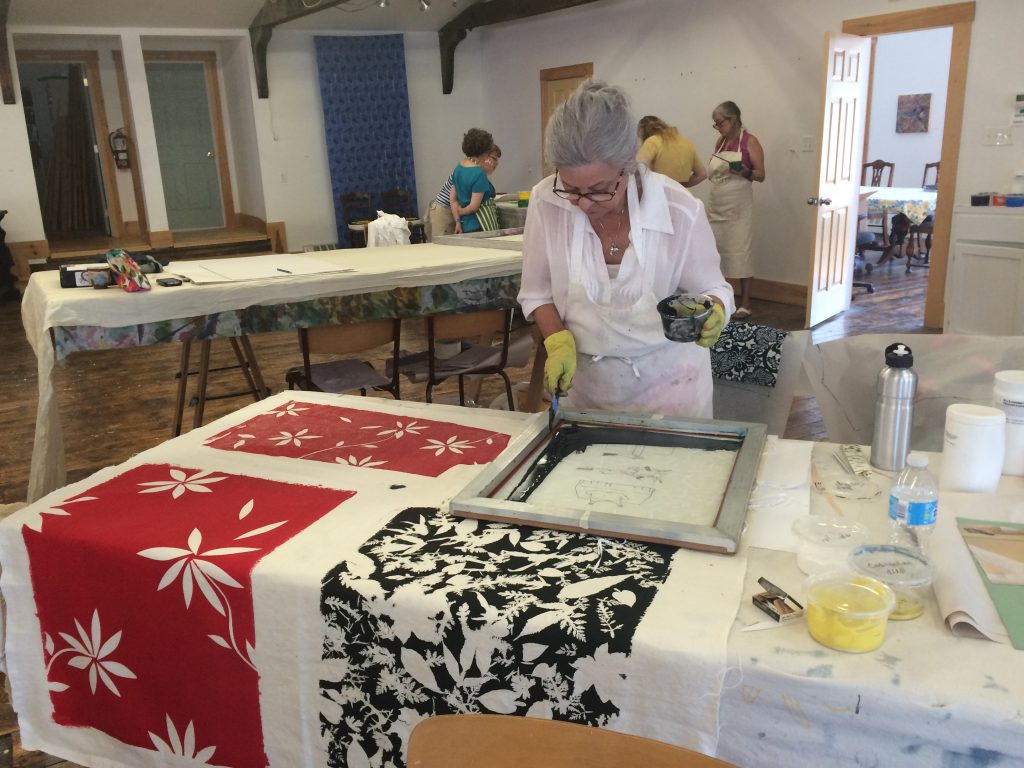 Another busy week at Lunenburg School of the Arts with classes in both screen-printing on cloth and ceramic tile making.
The ladies took over the Garage Studio creating their own colourful designs on fabric in the, 'Spinnaker Seas: Silk Screen Printing on Cloth', workshop.
"I loved my time teaching at the Lunenburg School of the Arts. Our lovely studio, a large light filled room in a historical building, was surrounded by the culturally industrious and beautiful seaside port-town of Lunenburg. Most importantly was the diverse group of students who brought to the table (literally) a wide range of interests and experiences, producing both dynamic and thoughtful works ranging from applied craft to a personal and artistic expression. Lunenburg School of the Arts is a gem, 5 stars out of 5 in my books." Nancy Price, LSA Screen-Printing instructor
"I am a fibre fanatic and I have always wanted to experience screen printing on fabric, Nancy Price's class was an easy choice. It was a great in every way, great space, great vibes, great colleagues and a great teacher. Thanks for this opportunity right here in little old Lunenburg where I live and work." Laurie Swim, Laurie Swim Gallery, Lunenburg, N.S.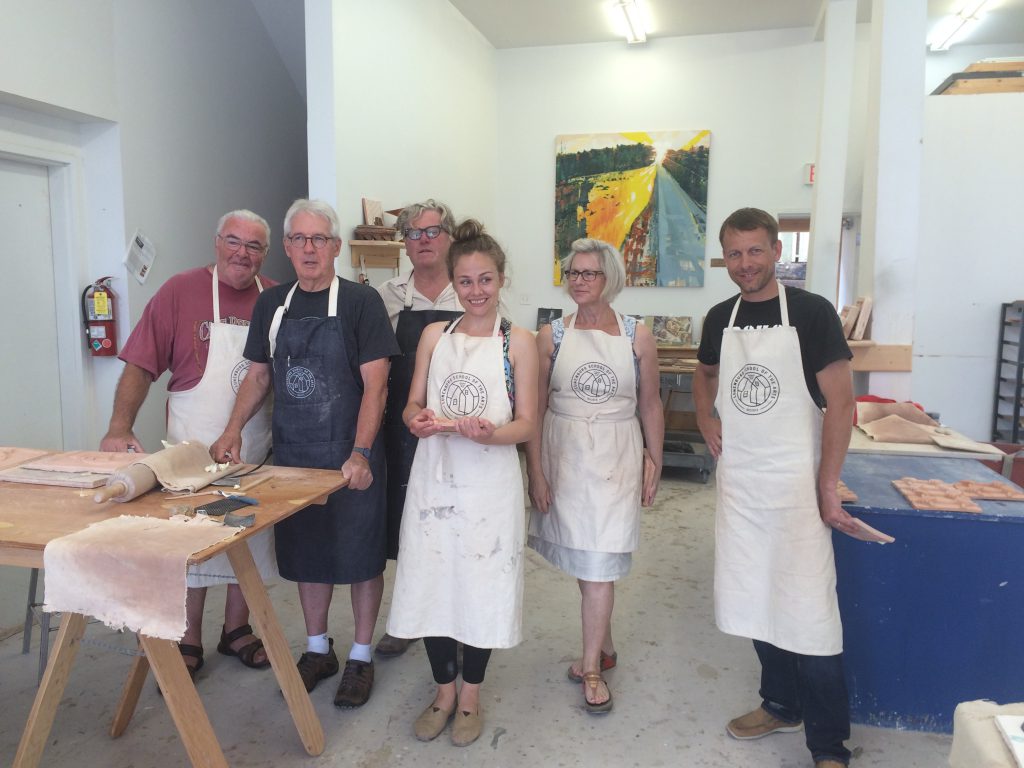 Meanwhile, in the East Bay Studio, ceramic tile making was in full production in the, 'Lunenburg Tile Academy: Handmade Ceramic Tiles', workshop as the class created their own designs and moulds inspired by the Town of Lunenburg.
"I had a blast teaching the self-named students, 'Titans of Tile', last week. Having Nancy Price teach screen-printing at the same time made for a mashup of creativity and a very stimulating week. There was a real buzz at LSA." Douglas Bamford, LSA Ceramics Instructor
"If you are looking to extend your fine arts learning with inspiring (& patient) instructors, a place to bond with likewise artful enthusiasts, a setting deep in the heart of maritime salty happenings, LSA is the way to go. I will certainly be heading back there again soon!" Faune Creaser, Lunenburg, N.S.
Stay tuned to our website for the upcoming announcement of the fall/winter programming at LSA.
View the facebook gallery for more photos:
https://www.facebook.com/media/set/?set=a.724899917654381.1073741840.521433568001018&type=3