Date & Time:
Jul 20 - 24, 2015
10am - 4pm
Fee:
$400 + $40 materials fee
Instructor:
Stephen Bishop
Level:
This course is recommended for beginner to intermediate level students
Materials:
Materials List
Info:
Welcome Letter
Lunenburg Map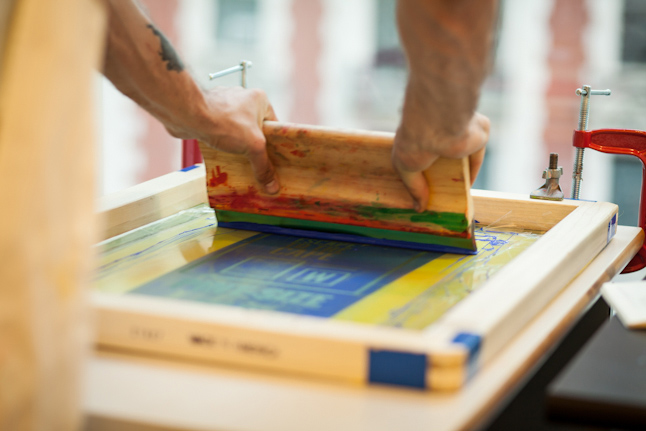 This course has been postponed until the fall season – date to be determined. Check back soon for date and details.
This workshop will introduce and explore the traditional, creative medium of screen-printing onto paper and other materials. Students will explore the technical skills and processes involved when printing on various paper-based surfaces, as well as analyze and create images, and then separate, combine and overlay stencilled imagery to produce a variety of colourful, layered artwork. Participants will apply their learning through the completion of an individual in-class print project under the guidance of the instructor. This workshop is perfect for artists, designers and illustrators looking to explore new image making skills.
About Stephen Bishop: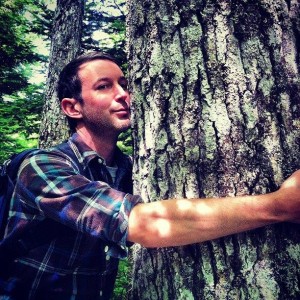 Stephen Bishop is a graphic artist and designer from Newfoundland, and now living in Lunenburg, Nova Scotia. He is an honours graduate of the Nova Scotia College of Art and Design (NSCAD), with a Bachelor in Design. Stephen has owned and operated his own design studio for the past 8 years, and when not using his skills for clients, he is creating and screen printing posters for music and theatre, as well as his own art prints. Stephen has a passion for screenprinting and printmaking in general, which allows him to step away from the fast paced digital world and express himself through tactile prints where ink is laid by hand, one colour at a time.