Texture, Colour, & Line: Surface Design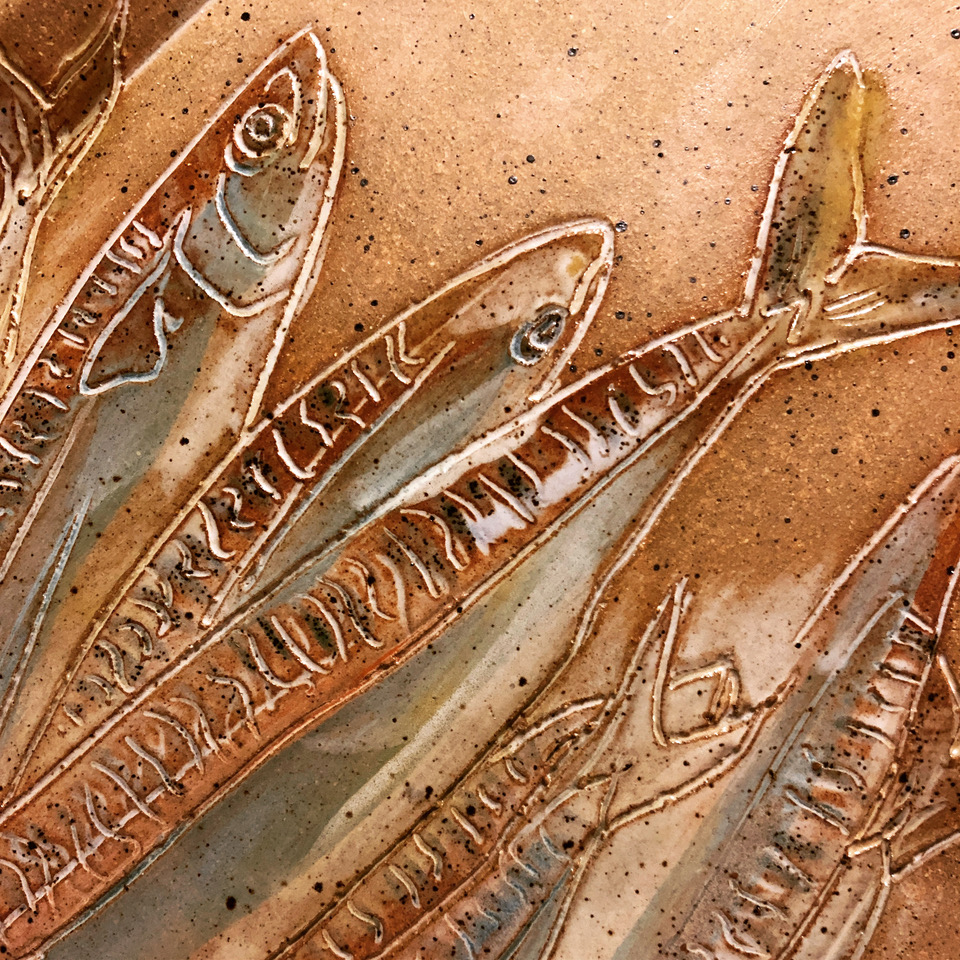 This week-long workshop will focus on experimenting on the surface of clay.  A variety of methods will be demonstrated which will include printmaking techniques and hand building with clay!  Through discussion on design and patterning, participants will create their own surface textures.  A variety of hand-building clay projects will be demonstrated to give these exciting new surfaces a dimensional effect. The week will focus on exploration of materials.  Some of the clay pieces will be fired and glazed by the end of the week. No experience required.
Registration includes a blank wire-bound sketchbook for each participant.
Students Should Bring:
Apron
Pencil
Lunch/snacks
Water bottle
To-go cup or mug for tea/coffee
About Marla Benton: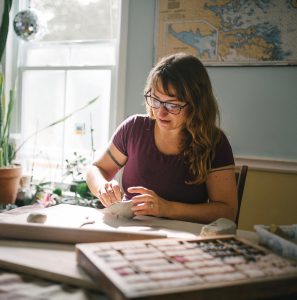 Marla Benton is a clay artist and educator living and working from her studio in Mahone Bay, Nova Scotia. She holds degrees from Nova Scotia College of Art and Design, the Ontario College of Art and Design (BFA), and Nipissing University (BED).
Benton has over 17 years experience in art education in public schools, galleries, studios, and private workshops in the Yukon, Quebec, Ontario and in Nova Scotia. Currently, she teaches at the Chester Art Centre and the Lunenburg School of the Arts. She has been a popular presenter at the annual "Nocturne" art event in Halifax.
Her work has been published in the USA in American Craft and within Canada, in Studio Magazine, the Canmore Leader, Yukon Arts Magazine, and The Chronicle Herald.
Though her primary medium is clay, Benton has experience in printmaking, weaving, metal, and woodworking, and her work is informed by a playful experimentation with different mediums and materials.
Clay is an art form that allows for function and sculpture to mix or be completely separate – a piece can be simultaneously practical and fanciful. Each piece is presented as an expression of this exploratory process; a single idea may progress through multiple pieces as Benton physically explores it.
Both Benton's gallery work and installation art encourage personal connection through text and interactive hands-on elements. She plays with scale and combines surprising elements to challenge expectations, evoke emotion and curiosity, and encourage interaction and participation – leaving her audience with an emotional, mental and physical memory of the art.
www.marlabenton.com