Date & Time:
Oct 2 - Dec 4, 2019
Wednesdays, 6:30pm - 9pm (10 sessions)
Fee:
$350
Instructor:
Kara Highfield
Info:
Welcome Letter
Lunenburg Map

This course will teach students a variety of ways of working with clay. Using earthenware, students will learn basics of throwing on the wheel, coil building, slab building, and surface decoration. Over the 10 weeks students will also work with glazing techniques and experience the firing process. Each class will consist of a demonstration, discussions of form and ceramic concepts, a work period and critiques. No experience necessary.
Students Should Bring:
About Kara Highfield: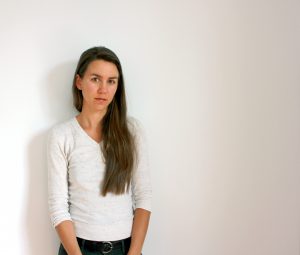 Kara Highfield is a Ceramics Artist living in Lunenburg, Nova Scotia. She received a Bachelor of Fine Arts (2013) from NSCAD University with a major in Ceramics and a minor in Art History. Kara's resent solo exhibition, Align (2018), was a culmination of an 8 month Artist-in-Residence at the Lunenburg School of the Arts. The show explored decoration as object through ceramic surface and fine-layered paper sculpture. Kara was awarded a Creation Grant from Arts Nova Scotia to complete this project. Kara has exhibited her work across Canada, most recently at Medalta International Exhibition, Dish, celebrating what ceramics brings to the table, juried by Julia Galloway (2017-2018). Kara's work has been published in The Crafted Dish, a book highlighting Canadian ceramics published in partnership with National Clay Week (2017). She is an alumni of the year-long NSCAD – Lunenburg Community Studio Residency Program (2013-2014). Kara has been an instructor in ceramics at Lunenburg School of the Arts since 2016.