Youth Art Week: Every Child is an Artist
Date & Time:
Aug 10 - 14, 2020
10am - 4pm
Fee:
$295
Instructor:
Marla Benton & Jason Skinner
Info:
Welcome Letter
Lunenburg Map

Sorry, this course is full. A waiting list is available in case of any cancellations.
Join Waiting List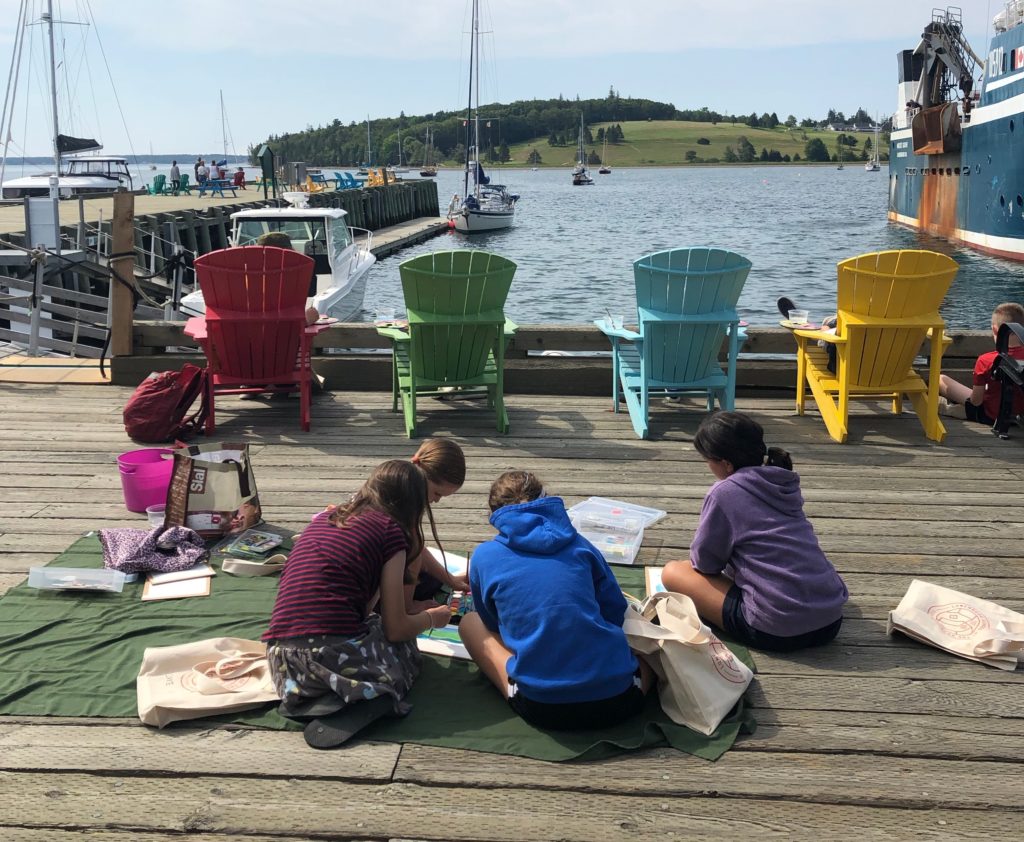 "Every child is an Artist… the problem is how to remain an artist once we grow up." (Pablo Picasso)
This incredible, 5-day course offers youth ages 9 – 12 a chance to explore a variety of art mediums and techniques. From ceramics to drawing, painting to sculpture, students will work on a number of projects aimed at expressing their individuality, creativity and unique personality. Students will learn techniques in drawing, painting, collage, sculpture, ceramics, textiles and much more. The week will close with a student-curated show.
Note: We will take daily walks to the park and around town, please make sure your children are properly dressed for indoors and outdoors.
Registration includes a blank wire-bound sketchbook for each participant.
Students Should Bring:
Sun hat
Sunscreen
Water bottle
Lunch & snacks
Apron or clothes appropriate to get dirty
About Marla Benton & Jason Skinner: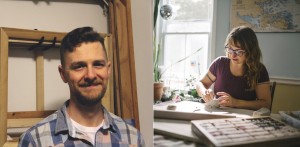 Marla Benton is a clay artist and educator living and working from her studio in Mahone Bay, Nova Scotia. She holds degrees from Nova Scotia College of Art and Design, the Ontario College of Art and Design (BFA), and Nipissing University (B.Ed).
Benton has over 17 years experience in art education in public schools, galleries, studios, and private workshops in the Yukon, Quebec, Ontario and in Nova Scotia. Currently, she teaches at the Chester Art Centre and the Lunenburg School of the Arts.
Her work has been published in the USA in American Craft and within Canada, in Studio Magazine, the Canmore Leader, Yukon Arts Magazine, and The Chronicle Herald.
Jason Skinner is a multi-disciplinary artist and award-winning illustrator. His work has appeared in a variety of publications including THIS magazine, In My Bed, Applied Arts, and as part of a taped segment for YTV. Finding inspiration in humour, humility and positivity, Jason often gravitates towards projects that have a flare for upbeat public engagement. He has worked on interactive and permanent mural projects for such clients as Pier 21: Canadian Museum of Immigration, the Town of Sackville, New Brunswick; the Downtown Halifax Business Commission; Starfish Properties; Colchester County; the Prismatic Arts Festival; and, the Halifax International Busker's Festival. He currently lives in Dartmouth with his family and dog.