Egg Tempera Painting: Mastering the Art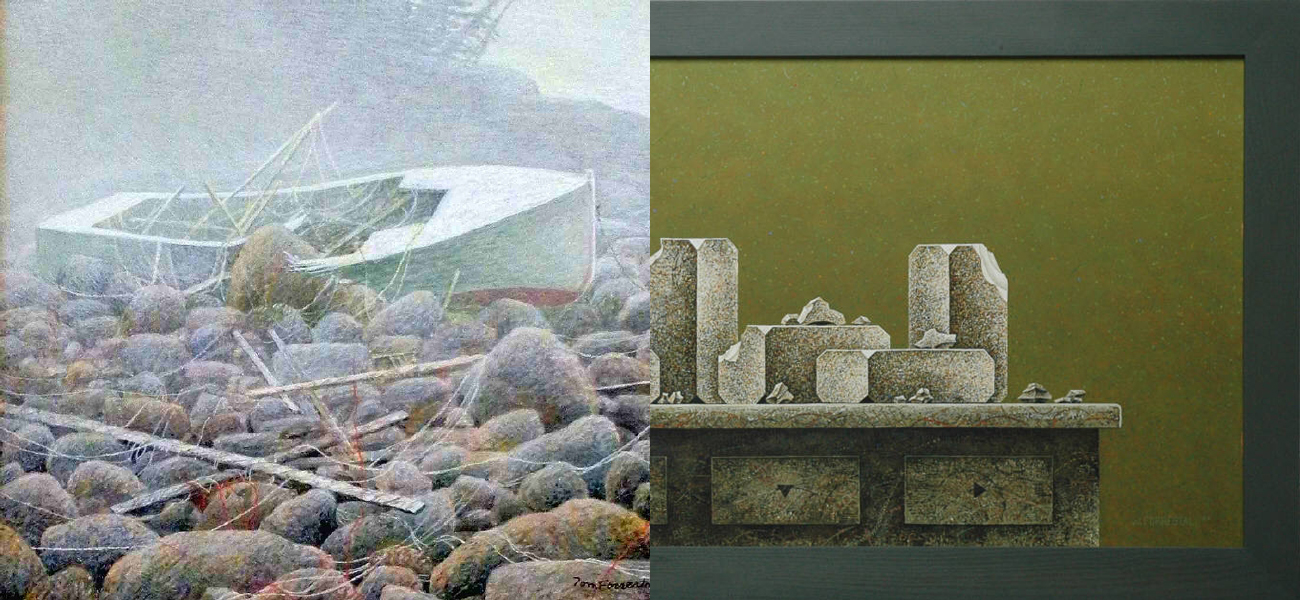 Registration
Registrations for this workshop are now closed.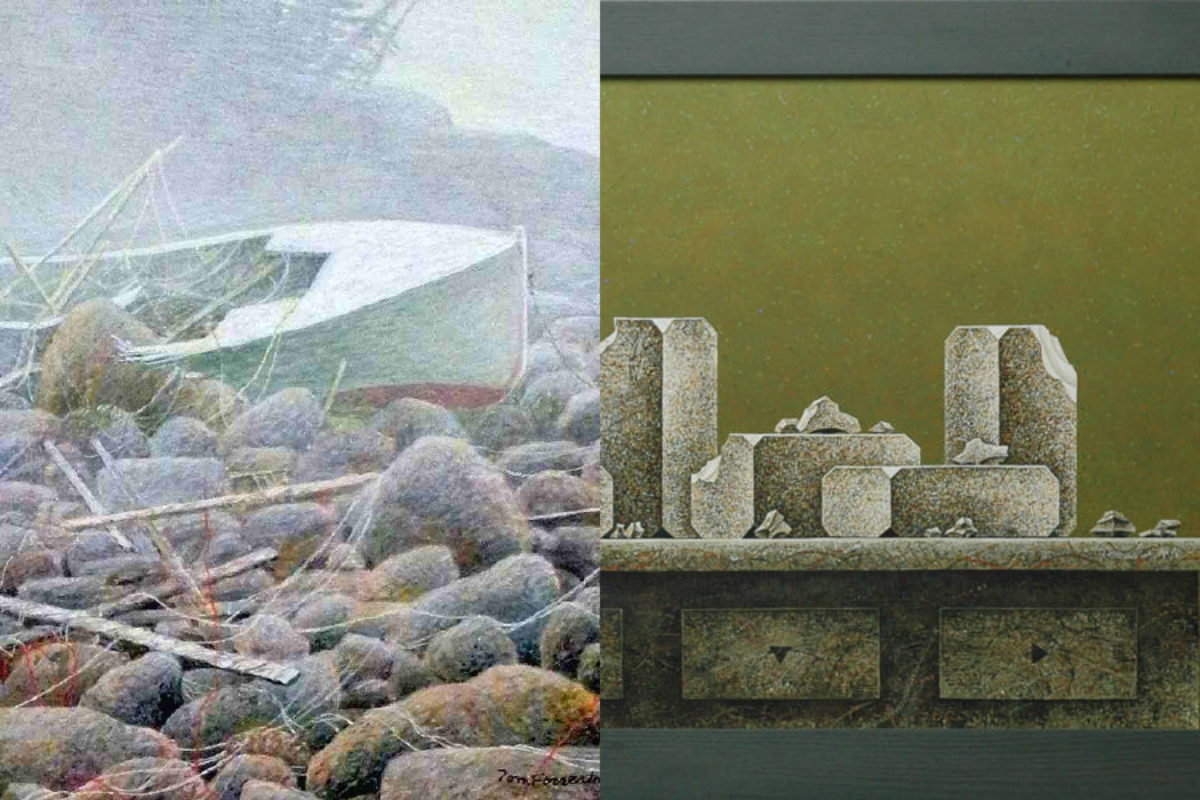 Tom Forrestall & William Forrestall
Mondays, August 3 – August 7, 2020
10:00am – 4:00pm
The Egg Tempera course will offer participants a new creative and expressive relationship with this most ancient of painting mediums. The course designed for both novices and experienced painters, includes an introduction to the practice of egg tempera painting by two of Atlantic Canada's most respected practitioners, Tom and William Forrestall. The course will cover the practice of egg tempera painting from the preparation of a traditional gessoed panel, to the creating of egg tempera paint itself. The application and handling qualities of the paint will be approached by example and lecture. The course will offer two distinctive approaches by two artists and their unique processes to the development of a series of completed paintings.
Students Should Bring:
Brushes – watercolor brushes are recommended, small to large.
Mixing tray, water container.
Bookings
Registrations for this workshop are now closed.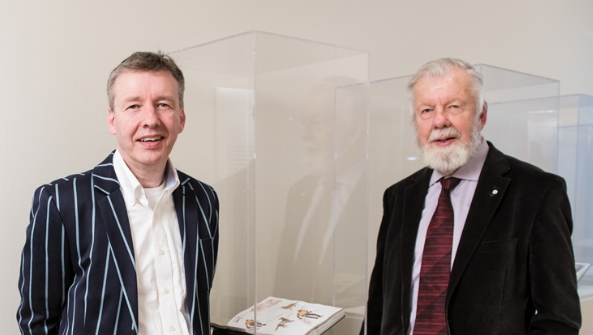 Tom Forrestall & William Forrestall
Tom Forrestall, CM, has received the Order of Canada, the Queen Elizabeth II's Silver Jubilee Medal, Honourary Doctorates of Fine Art from University of Kings College and Mount Allison University, and was a Honourary Governor of the Art Gallery of Nova Scotia. Tom is one of the leading figures associated with the visual arts in the Maritime region, indeed in Canada. His work has been exhibited and represented in every major public collection in the region and beyond, as well as in solo exhibitions in many prominent galleries worldwide. His art has been reproduced in numerous histories of Canadian art and is featured in High Realism in Canada, the best selling 1974 book by Paul Duval. Our School is honoured to have this Canadian icon return and share his talent with our students.
William Forrestall is a nationally recognized artist with an extensive exhibition record of over 150 solo and group exhibitions. He teaches in the Fine Arts program at St. Thomas University, Fredericton, New Brunswick. A son of Tom, William has been responsible for the initiation and development of numerous art and cultural projects, lectures, publications, including the conception and planning of the Fred Ross mural restoration project at the University of New Brunswick in Saint John, NB and the book Redeemed; Restoring the Lost Fred Ross Mural, with essays by Charles Hill, Virgil Hammock, Tom Smart and John Leroux. He is a member of the International Association of Art Critics (AICA).
Bookings
Registrations for this workshop are now closed.