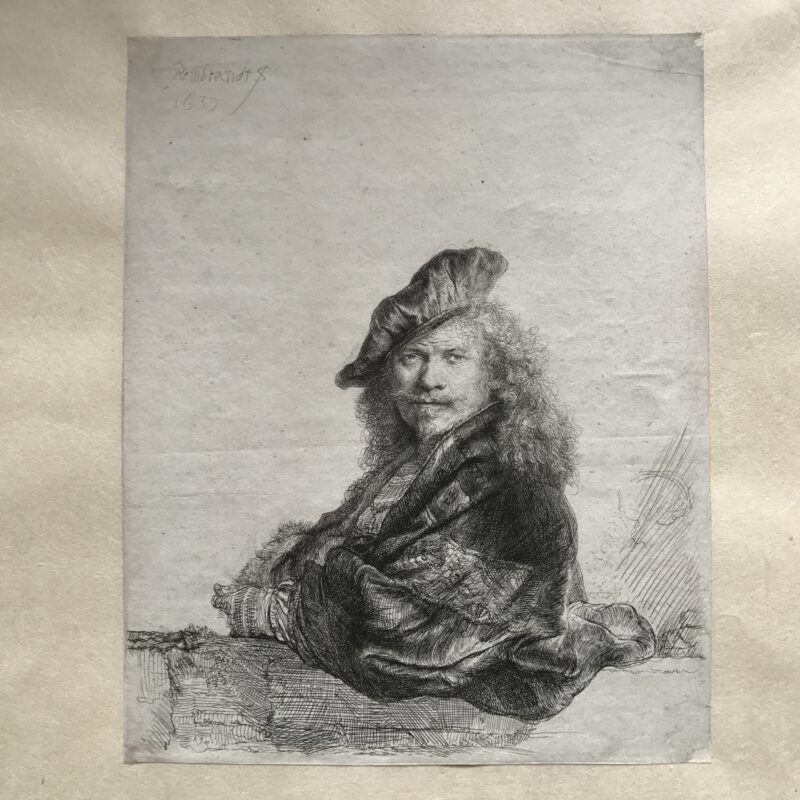 Please join us on Thursday, September 29th at 7:00pm in the Ramp Studio at 6 Prince Street for a free public lecture!
In this lecture, Timothy James Standring, Curator Emeritus at the Denver Art Museum introduces Rembrandt van Rijn who considered his prints as original works of art and not as reproductive images after his paintings. You'll learn that he foreshadowed the venerable film director Alfred Hitchcock in his use of the cameo appearance: the Dutch artist fancied himself as a mendicant who holds the arm of Christ in the Descent from the Cross, and as a Renaissance courtier. Rembrandt was an omniscient narrator who portraits of his family members and the citizens of Leiden and Amsterdam as well as genre scenes capturing the denizens of the Dutch countryside. Such genre images are as compelling as his subjects drawn from biblical and mythological texts.
You'll also learn that Rembrandt, master printmaker, worked his copper plates harmoniously with etching, drypoint, and often added touches of engraving. He was so sensitive to printmaking that he printed his works with different colored inks on at least nine different types of paper, including oriental papers made from vegetable fibers, as well as a paper called oatmeal or cartridge paper—so called because it was used to package the pellets fired out of muskets. Sometimes he would add black chalk to early state impressions, and on other occasions, much in advance of Degas, would produce counterproofs.
Rembrandt's prints, although widely sought after by print collectors throughout Europe, did not receive the critical attention that his paintings produced.  He trained many students in painting, but not in printmaking, which he created in relative solitude, away from the noise and drama of his personal and professional life as a painter.  He turned into Herman Melville in his print studio: leave the food at the door.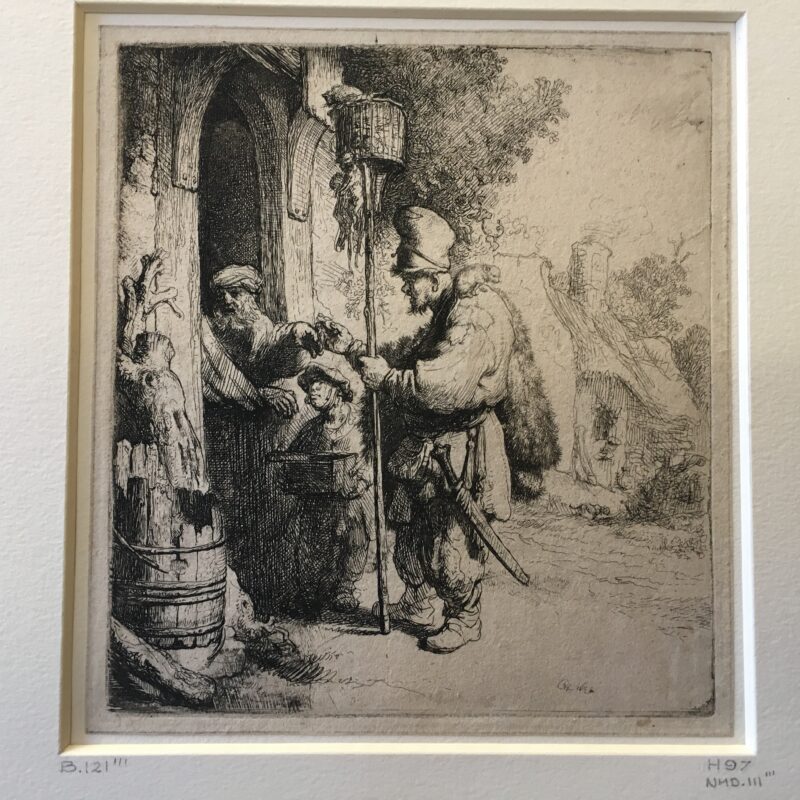 Timothy James Standring is Curator Emeritus at the Denver Art Museum in Denver, Colorado. Since he initiated work there, he has striven to make art and art history accessible to a broader public and has served the museum in many capacities. He has curated over eighteen exhibitions at the museum—most notably "Becoming Van Gogh", and has articles and reviews published in the Burlington Magazine, Master Drawings, Print Quarterly, Artibus et Historiae, Renaissance Quarterly, and Apollo.  His writings reflect interests that include 17th-century Roman patrons, monographic studies on European artists, British watercolour sketching, Poussin's early works, Van Gogh's drawings, Degas's monotypes, the works of Andrew and Jamie Wyeth, and Rembrandt's prints. Many contemporary realist artists such as Daniel Enkaoua, Daniel Sprick, T. Allen Lawson, Scott Fraser, and the Santilari brothers have been the subject of his articles and exhibition catalogues.  His current project examines American artists in France from 1865-1913.  Prior to his work at the Museum, Standring spent much of his career in academia. He has been a Fellow at The Clark Art Institute, a Guest Scholar at the J. Paul Getty Museum, and a Senior Fellow at the Center for Advanced Studies in the Visual Arts (CASVA) at the National Gallery of Art, in Washington, DC. He has received degrees from the University of Notre Dame (B.A.,1973), and the University of Chicago (M.A. 1975; Ph.D. 1982).
Standring is also an accomplished watercolour artist. He has never stopped painting since he took classes at the School of the Art Institute of Chicago in the late 1960s. Over the past decade, he has focused on small-scale works in watercolour, paying gimlet-eyed attention to the poetics that the medium can express. Aspiring to sustain a balance between close observation and exuberant flourishes with his handling, Standring is as sensitive to his materials and techniques as he is to the recurring themes he paints. He has found inspiration in a wide variety of artists from Anthony Van Dyck, John Linnell, Edgar Degas, John Singer Sargent, Joachim Sorolla, and Andrew Wyeth.
His recent works reflect his preference for painting with the belly instead of the point of the brush which results in images that appear as if they were produced as dry brush oils on unprepared paper-like sheets produced by the works of the 17th century Genoese painter Giovanni Benedetto Castiglione (1609 – 1664), an artist that Standring has studied for some time. Such heavily pigmented watercolours turn his compositions into poetic statements that sustain a life of their own. Such efforts convey meditative observation of his settings which are a challenge to such a fickle medium that watercolour painting encompasses. Standring has recently, in fact, been painting in oils, inspired by Daniel Sprick, Quang Ho, and Jane Jones, all of whom conveyed how the two approaches complement each other.
Standring's works are in private collections across North America and Europe. They have been thrice accepted for inclusion in the famous 10 x 10 x 10 juried exhibition held in Tieton, Washington, and recently in 2022 edition the Coors Western Art Exhibition.
One of his monographic exhibitions was reviewed by the national critic Ray Rainaldi. Standring also conducts a watercolour painting workshop at the Lunenburg School of the Arts, in Lunenburg, Nova Scotia each September.