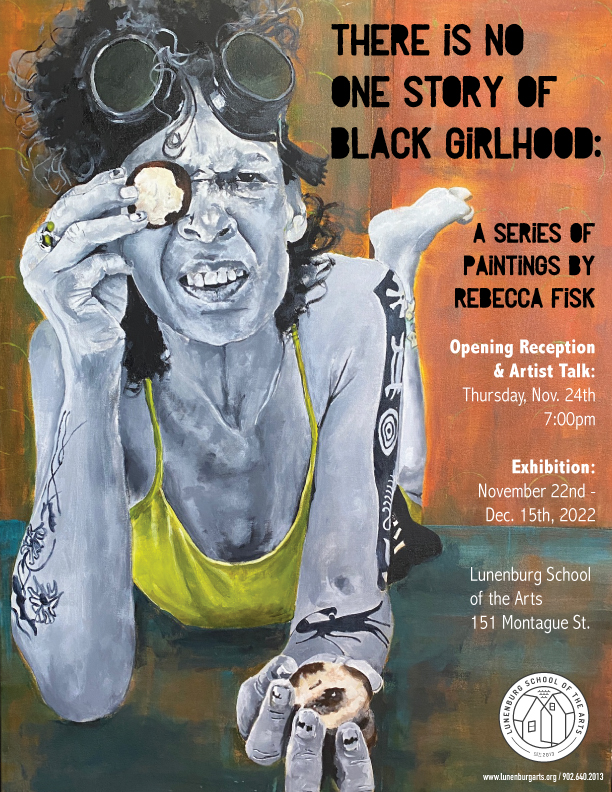 There is No One story of Black Girlhood is not only Rebecca Fisk's story. It is the story of shared experiences within the Black Diaspora.
This series examines the struggle one must navigate in a society conditioned and consumed by ethnicity and race. Something as simple as a common name of a candy to stereotypes of certain foods are carried into our adulthood, following us around like a bad smell.
"My investigation is cathartic, sometimes bringing humour into the associations. The viewer may not be aware of some of the associations. That does not make them any less real. As a Black woman who grew up in a predominantly white rural community, I have been subjected to racial stereotyping throughout my life. Food and racial stereotypes are common, and I have been affected by them, which has led to the initial stages of my research for 'There is No One Story of Black Girlhood'.
One early example comes from 1978 on Halloween. My friend and neighbour was dressed as Aunt Jemima, and had used coal to make her face black. I remember feeling sick to my stomach, and embarrassed to be me. Even in 1978, as a ten-year-old girl, I knew it wasn't right. I was embarrassed to be me because, other than my twin brother, I was the only Black child there.  As I grew older and moved to more diverse communities I began to be subjected to 'Colorism' within the Black community. "Oreo" was a common name that I was called. Having been adopted into a white family, I did not share the same cultural experiences. Oreo is a term used to describe someone who is thought of as being black on the outside and white on the inside. Being called Oreo is a double-edged sword; from the white community it means that you 'act white', so are therefore accepted. In the Black community, it means you 'act white' and so are therefore viewed as pretentious.
The project is cathartic for me and forces me to confront the racial prejudice that I have experienced in a healthy way. The research I have begun supports my painting process in that I am initially guided by my lived experiences, and through further discovery of the historic and contemporary connotations of each reference to food and objects. The paintings have layers of meaning beyond me personally. The images also confront the viewer, forcing them to question their own biases. In my research it has become evident that a number of these stereotypes are unknown. Although the connection between watermelons and Black people is something that I am aware of, not many people know the reasons why it became synonymous to Black people. My paintings explore and confront those connections."
Rebecca S. Fisk is an African Nova Scotian artist from Mahone Bay. She was born in Calgary, Alberta in 1969, but grew up on the South Shore of Nova Scotia. She works in acrylics and focuses primarily on identity politics and her experiences growing up in a predominantly white rural community and the effects of systemic racism in the Black diaspora.
Her most recent work was displayed at the Chester Art Center in Chester, Nova Scotia, and explores harmful stereotypes by juxtaposing herself with objects such as Aunt Jemima Syrup, watermelon and Black-face masks. Fisk primarily uses self-portraiture to tell her stories that are based from childhood memories and adult experiences.
Fisk earned her BFA from NSCAD in 1992 and her MFA from the University of Saskatchewan in 1997. Her work has been exhibited in various galleries, including the Art Gallery of Nova Scotia and Dalhousie University Art Gallery.
Rebecca currently teaches High School art at Forest Heights Community School in Chester Grant, Nova Scotia.
Exhibition: November 22nd – December 15th, 2022
Our gallery at 151 Montague Street will be open to visitors, Monday to Friday, 10:00am – 4:00pm, by chance or appointment.
Opening Reception & Artist Talk: November 24th at 7:00pm
Join us in the gallery to hear Rebecca talk about her work, followed by a reception.