LSA students out and about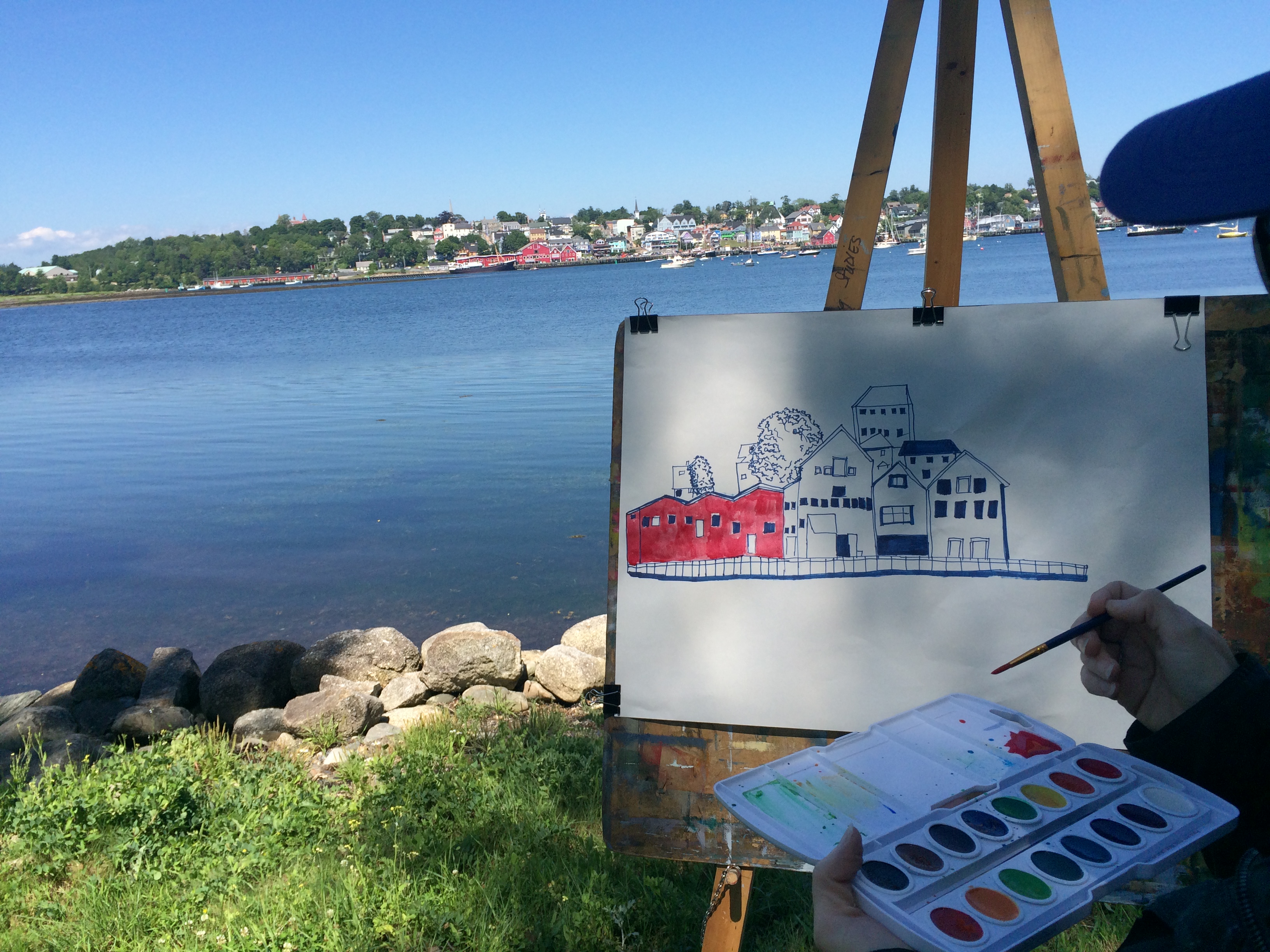 The Town of Lunenburg is our campus
With easels and sketchbooks in hand, Lunenburg School of the Arts' students set out to capture the Town of Lunenburg at several locations including the gorgeous view of the Town as seen from across the harbour, the Blue Dream Project schooner at the Lunenburg boat shed, and several beautiful historical homes and public buildings.
"Leading wonderful students through a sketch – about in a beautiful setting like Lunenburg is truly a gift. The vision of the LSA is inspiring and I am so pleased to be part of its first summer of programming." Emma FitzGerald, LSA instructor for A Lunenburg Sketch – About
"I really enjoyed my week in Lunenburg which is a lovely place for sketching outdoors. Emma is a wonderful teacher, patient and encouraging and showed us different techniques everyday. Would love to see what Lunenburg School of the Arts has to offer in the future." Kay Lee, Toronto
"Drawing the beautiful architecture of Lunenburg was a wonderful experience. My father and I enjoyed the class, the instructor and learning with a group of artists whose ages ranged from their twenties to their eighties." Elisa Scola, Rhode Island
Equally enthusiastic, LSA's Volunteer Chair, Senator Wilfred Moore and his wife Jane Ritcey dusted off their sketchbooks and registered for our Building a Drawing/Drawing a Building course with instructor Roger Mullin. Both took to the streets with the rest of the class, not only to improve their drawing skills but to also get first-hand knowledge of the Lunenburg School of the Arts workshop experience.
https://www.facebook.com/media/set/?set=a.708227319321641.1073741838.521433568001018&type=3