NSAA Lecture Series: Copied and then Copied Again during the Digital Revolution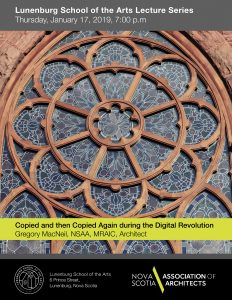 Thursday, January 17, 2019, 7:00 p.m.
FREE Admission
ABSTRACT
Copied and then Copied Again during the Digital Revolution / Adoption of Digital Capture Technology for Manufacture and Conservation
During the nineteenth century industrial technology provided for weaving, casting and machining of stylish articles such as complicated patterned cloth, tableware and building materials. Steam provided the power to deliver the products. With no lack of enterprise, the design financiers of the time operated without benefit of a service economy or internet providing next day, before 9 am, global delivery.
As the industrial era subsided, form follows function yielded to form follows finance and the city came to be understood as a complex commercial environment where historic buildings are themselves businesses, space is a commodity, and location, image and brand have value. Copying became xeroxing, chemical photography became digital, objects became inventoried as G-Code or STL files.
With precise digital capture and robotic manufacturing the rapid replication of a town or one-off architectural feature can be accurately undertaken at a scale called full-size. In the information age it is often more cost effective to duplicate historic millwork in a similar material then conserve in-situ. Copying large frame Gothic or Romanesque revival windows is often favoured over repair once stained glass life cycle costing is considered.
With case studies this lecture will examine the act of copying and exactly replicating large frame Gothic Revival windows and historic architectural millwork by CNC manufacture in communities where law protects visual prominence or individuals wish to advertise the remnants of the past. It will tackle the question of utility vs authenticity and memory vs nostalgia and the broader guardianship for propaganda and business purposes.
The lecture will explore a body of work that spans two decades and received the 2017 Lieutenant Governor's Award for Excellence in Architecture / Award for Innovation.
About Gregory MacNeil
Gregory MacNeil is a licensed architect and Past President of the Nova Scotia Association of Architects. He oversees measured and image-based building documentation and visualization services at Jerry MacNeil Architects in Halifax.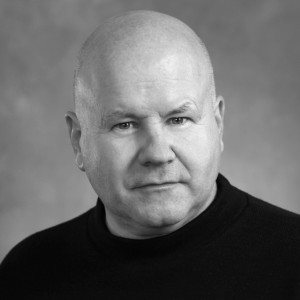 His education includes a Bachelor of Arts degree in International Relations from Acadia University, Bachelor of Environmental Design Studies and Master of Architecture degrees from the Technical University of Nova Scotia. Gregory has completed postgraduate studies at Harvard University Graduate School of Design, the Norwegian University of Science and Technology (ICCROM 12th International Course on Wood Conservation Technology), and the Catholic Theological Union in Chicago. He has also taken on-site training courses conducted by English Heritage in Building Survey, Archaeological Survey, and Measured Survey for Cultural Heritage in the UK.
Gregory has been published, carried out historic building conservation work in Canada, Germany, and the United States, and has presented papers in Canada, Czech Republic, Norway and the United States. Currently, he is a member of the Association for Preservation Technology International, the International Council on Monuments and Sites (ICOMOS) International Wood Committee, the Royal Architectural Institute of Canada Board of Directors, the Royal Nova Scotia Historical Society Board of Directors and the Society for the Study of Architecture in Canada.