Best in Show: A Trophy Workshop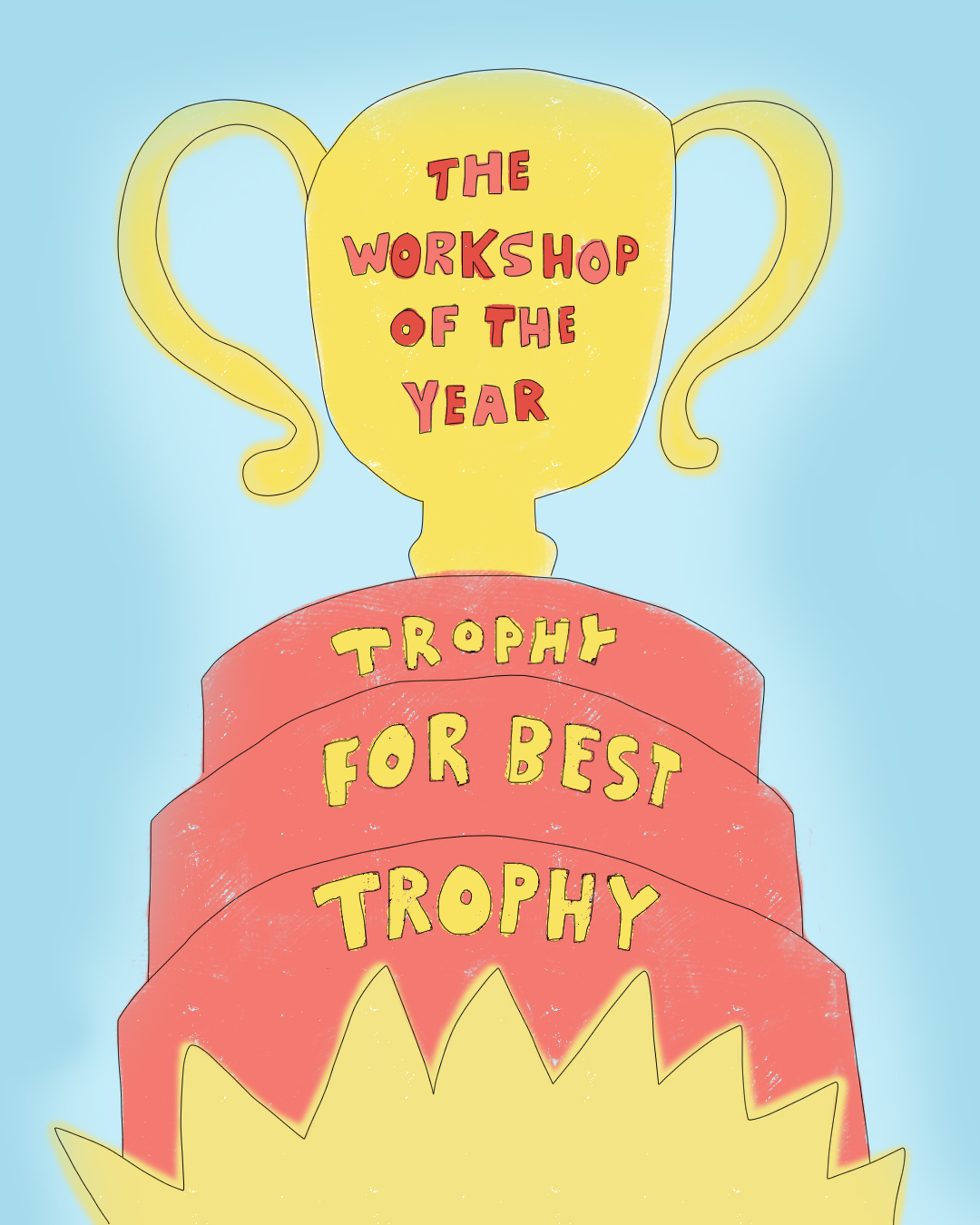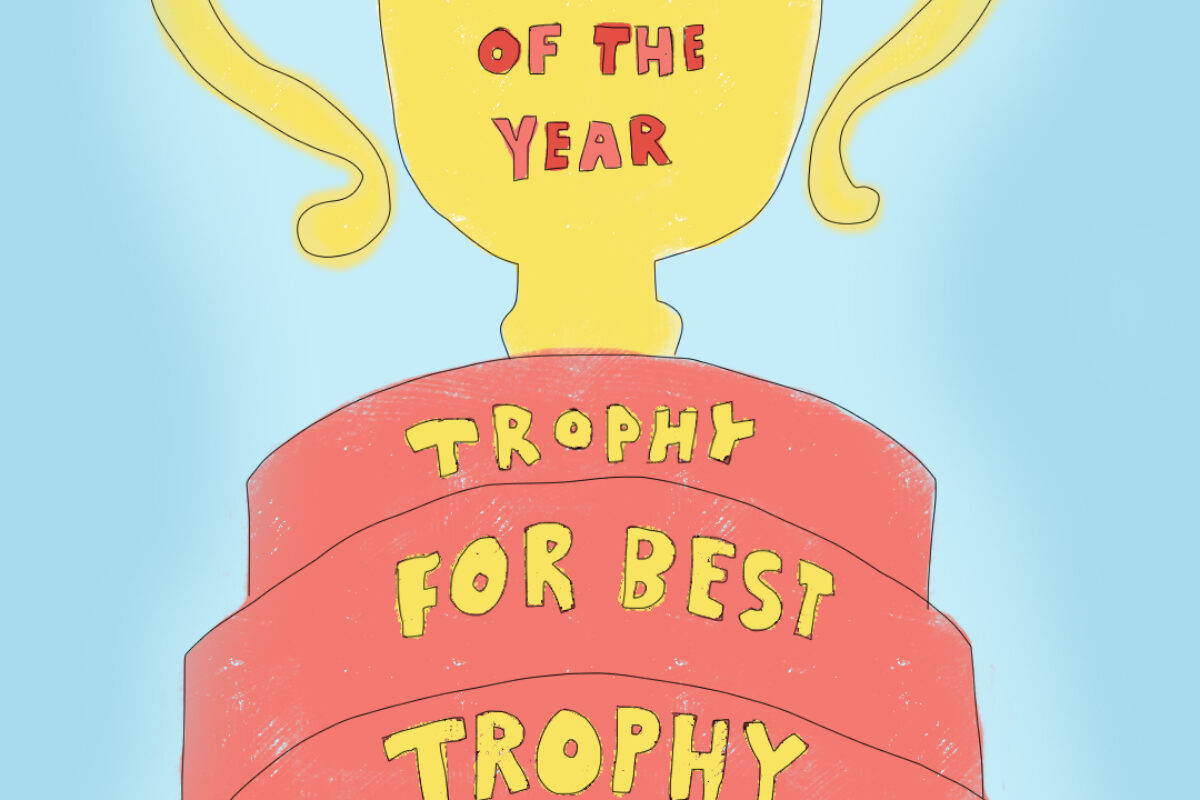 Jessie McLaughlin & Sienna Maeba
Thursdays, November 23 – November 24, 2023
10:00am – 3:00pm
You get a trophy, and you get a trophy, and you all get trophies! Why? Because you earned it! This two-day trophy-making workshop allows participants of all ages to award the people, pets, places, and things that deserve some recognition. Here us a medal for being #1. A certificate dedicated to you for figuring out what to have for dinner tonight! Please take this wooden trophy as a token of my appreciation for getting me a drink while you're up.
Through a mixed-media approach, this workshop will offer a chance to get crafty and your hands messy. In an opportunity to play around, participants can choose to make their awards winners through painting on wood, paper mache, ceramics, printmaking, and soft sculpture/hand sewing.
Students should bring:
Bookings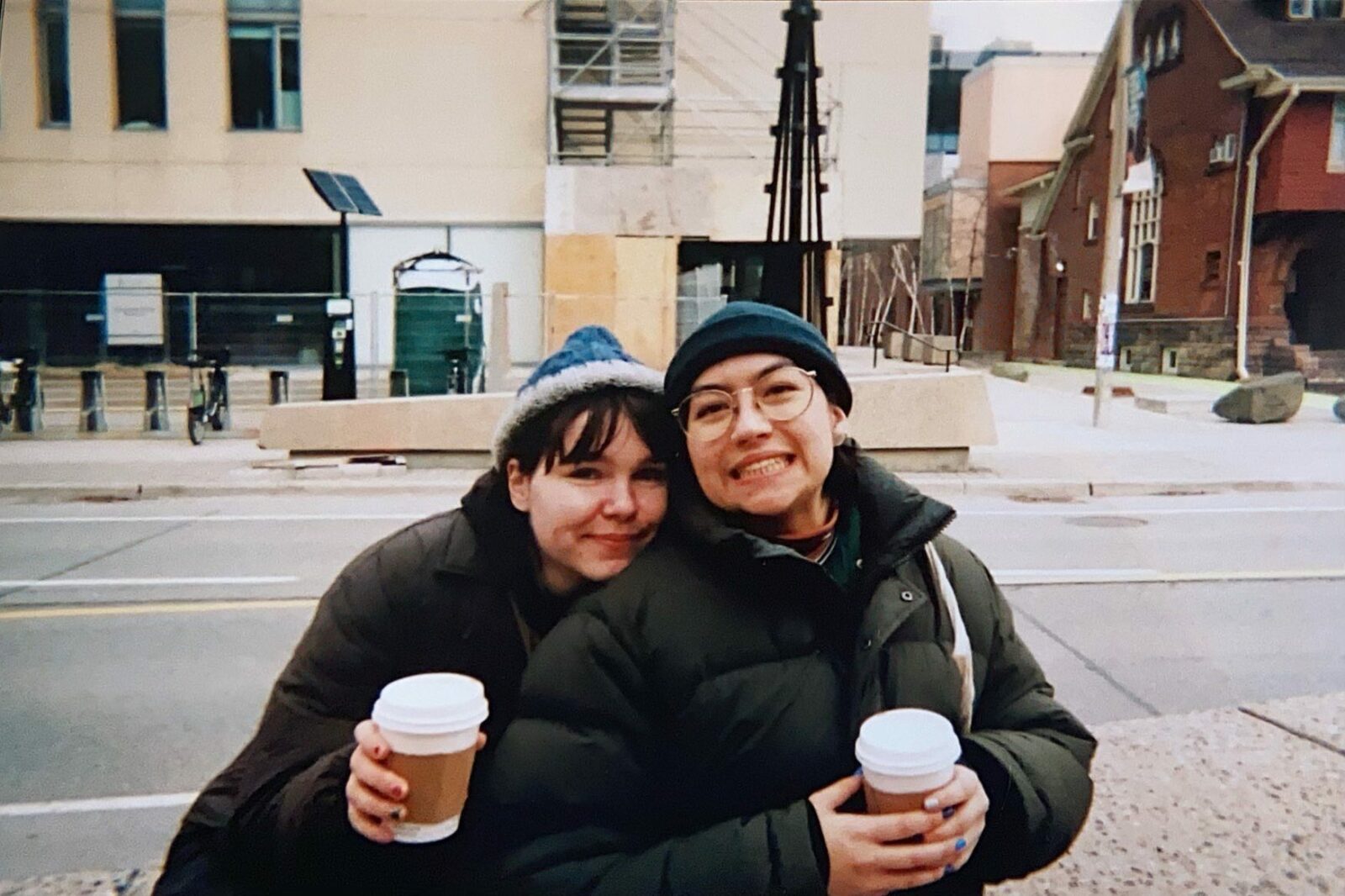 Jessie McLaughlin & Sienna Maeba
Jessie Mclaughlin is a textile maker and illustrator based in E'se'katik (Lunenburg, NS). She graduated from NSCAD University in 2020 with a Bachelor of Fine Arts (textiles/fashion) and is a recent alumna of the NSCAD-Lunenburg Community Studio Residency Program.
Slowly trying to make her way back to her weaving bench, her head has turned to illustrating for the last little while, designing posters, drawing for the Lunenburg Barnacle newspaper, and painting the mural at Block Shop Books, Lunenburg.
Jessie loves patterns, lots of colour, and things that make her laugh. She is interested in hidden meanings, movement, snippets of information, and small gestures. She makes work to hold, touch and wear.
Sienna Maeba is a fashion and textile designer from Tkaronto (Toronto), Ontario, and is currently based based in E'se'katik (Lunenburg), Nova Scotia. Sienna graduated from NSCAD University with a Bachelor of Fine Arts Degree in 2020, majoring in Fashion/Textiles. Her current work explores images, narratives and colour palettes based on ideas of home and what makes these spaces so familiar. This homage to the home is created through various screen printing techniques, dyeing, and embroidery on garments, textiles, and interactive installations.
Bookings