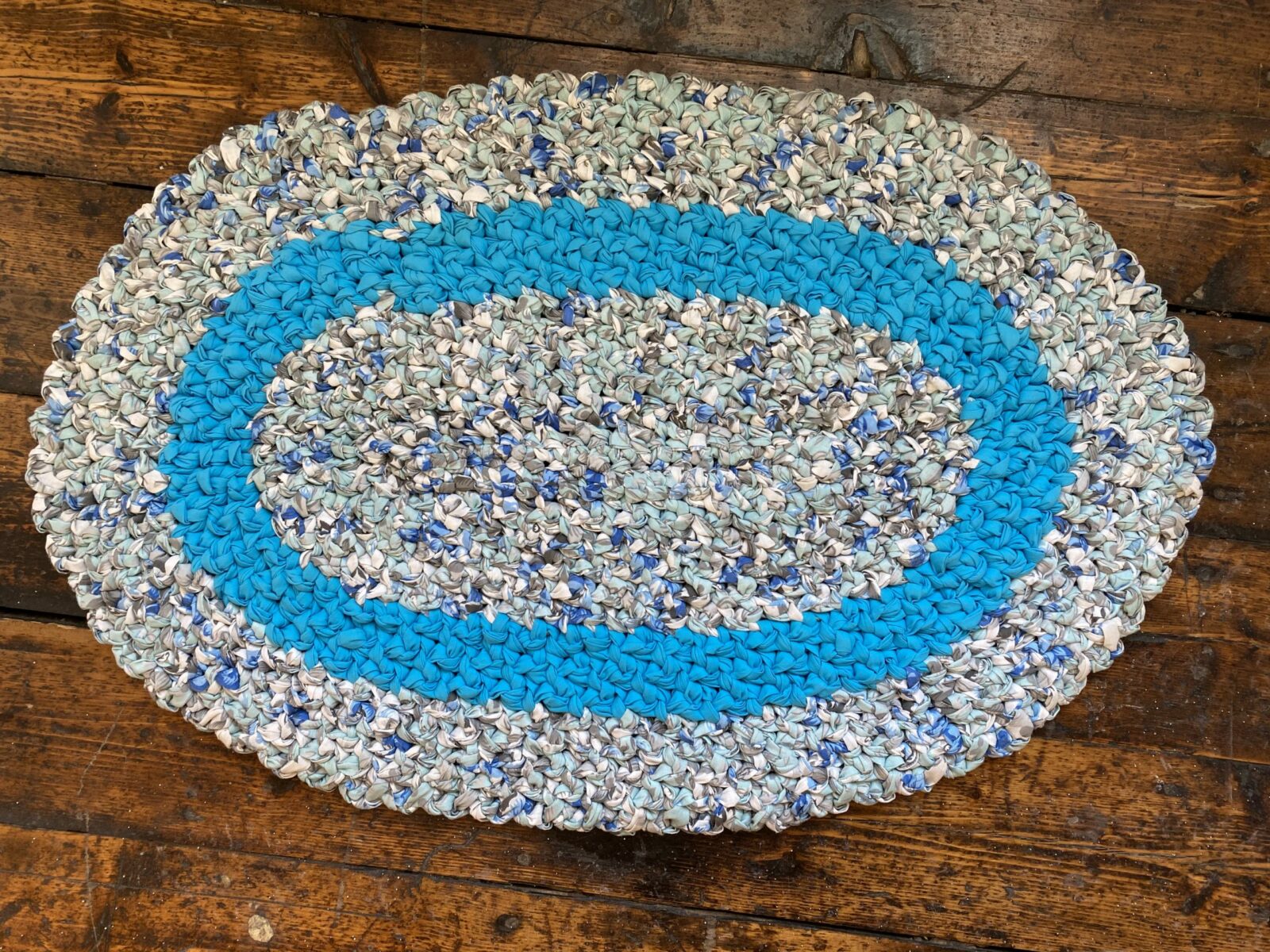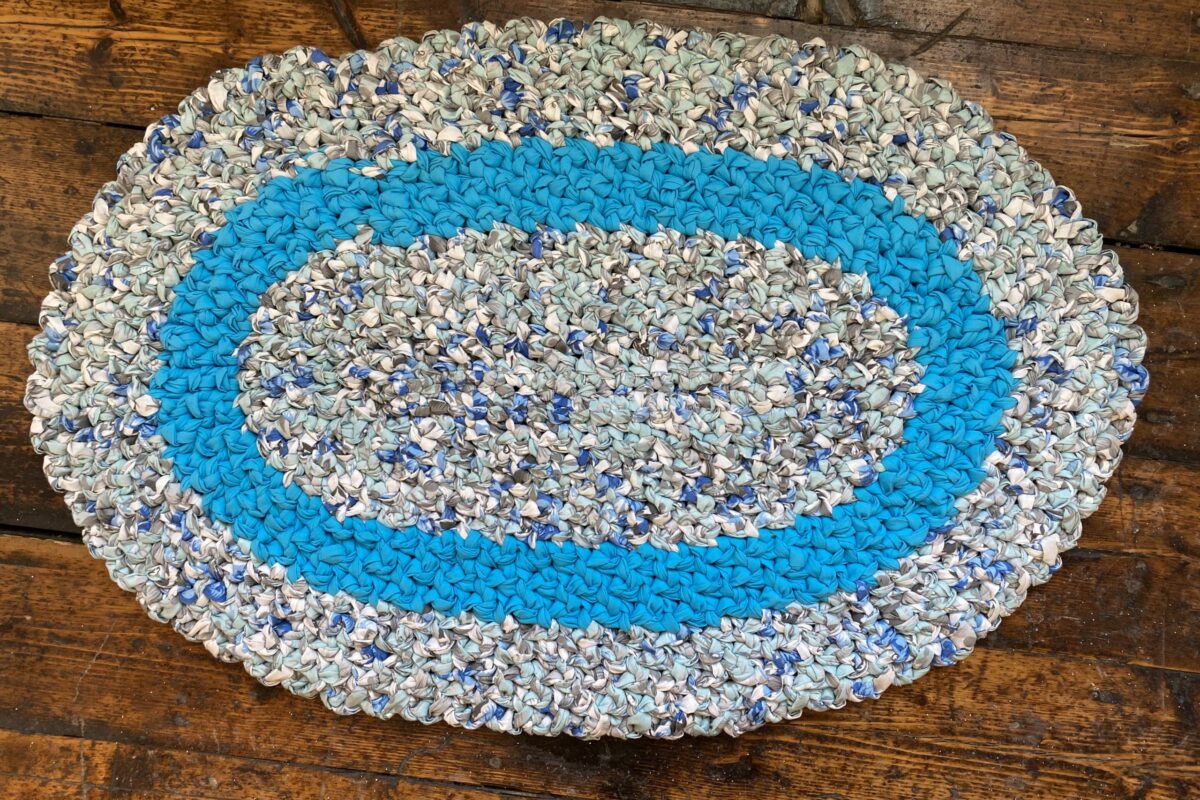 Doris Miles
Saturday, December 9
10:00am – 4:00pm
No sewing, no braiding, and no experience needed– you only need two easy crochet stitches to make these beautiful rugs! In this one-day workshop participants will learn the ins and outs of rug crocheting with an experienced Artist/instructor.
Doris will provide all the knowledge and tools necessary for students to each complete the majority of a handmade oval rug (approx. 24″x 43″) during the workshop. With these new skills, students will be able to complete their rugs in just 2-3 hours of easy work at home.
Doris is happy to provide additional guidance to students who may have questions after the completion of the workshop. Students will receive their choice of complimentary fabrics, and instruction booklet and a handcrafted wooden hook. This workshop is open to all skill-levels, ages 18+. Join is for this fun and rewarding day of crochet!
Please note the following:
This course will have an informal lunch period. Please bring a lunch that can be eaten at your desk. Our School has a fridge and microwave for your use.
Materials will be provided and yours to take home (complementary fabrics, an instruction booklet, and a handcrafted wooden hook).
Bookings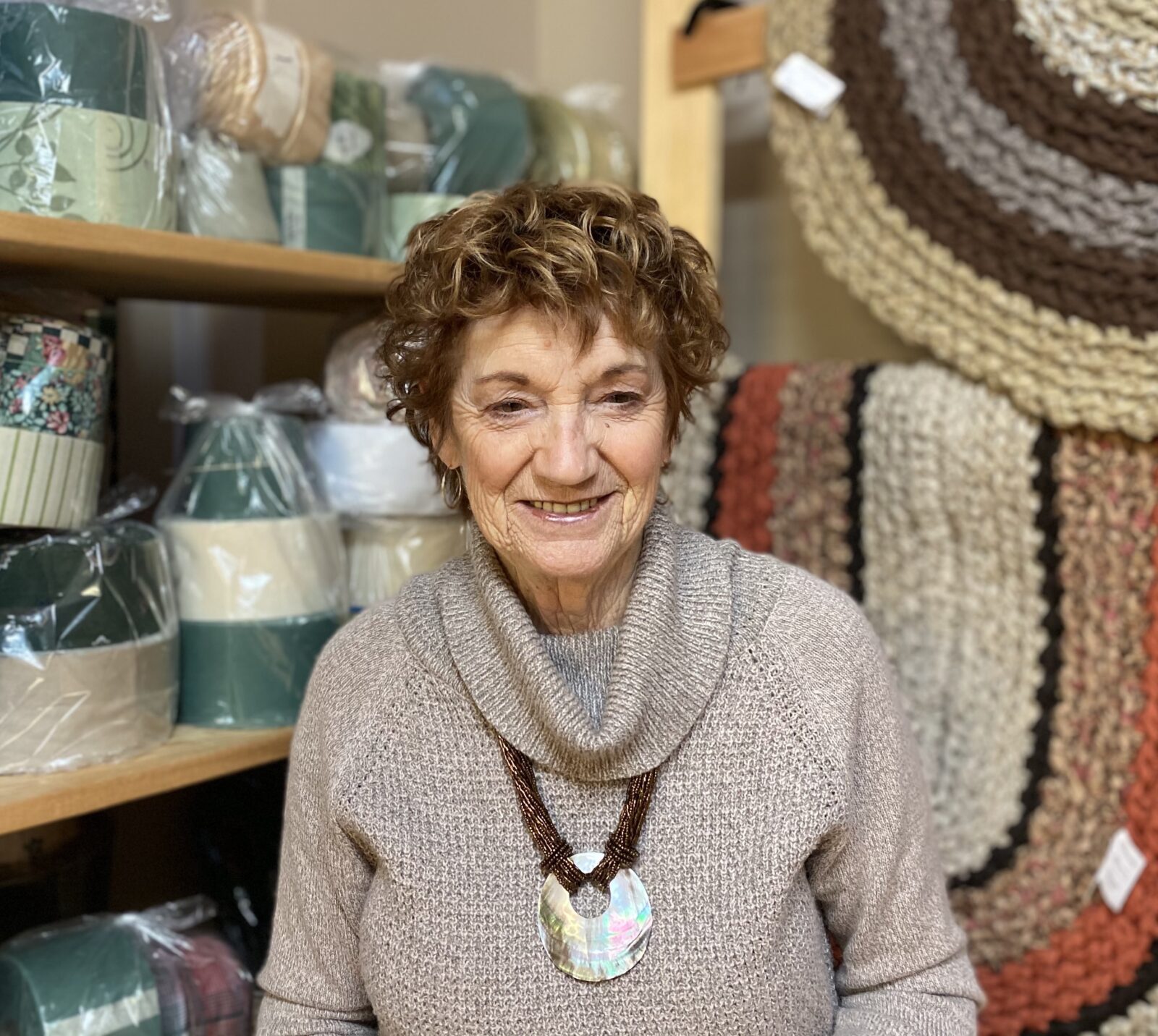 Doris Miles
Doris Miles is a working artist selling her handmade crafts at tradeshows throughout Atlantic Canada, and from her studio 'Heirloom Rugs' in Tantallon, Nova Scotia. She has been teaching crochet for over 50 years, and is a creative and interactive craft teacher adept at teaching various methods of crocheting by using yarn, thread, or strands of other materials.
She enjoys teaching crochet and says, "As a teacher, I use concepts and methods in a way that's fun, engaging and insightful. I specialize in observing students' progress and seeing them complete a piece of work they are proud of."
Doris has taught in Newfoundland, Ontario, and Nova Scotia, including Fall River, Musquodoboit Harbour, Sheet Harbour, Eastern Passage, St. Andrew's Centre, and now Lunenburg. She was invited to instruct the 'Art of Crochet' with the Craft and Design Centre in Halifax, where she taught there for three years.
Bookings