If I Was An Animal: Portraits in Clay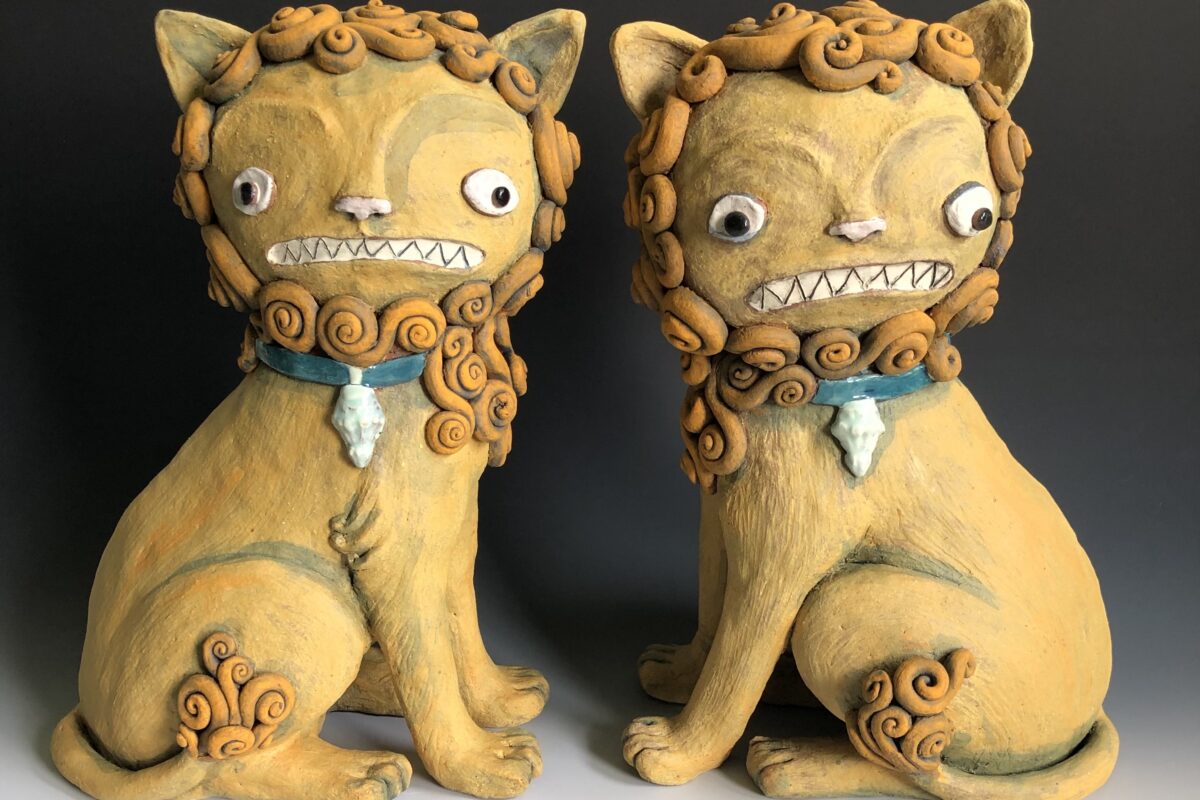 Registration
Registrations for this workshop are now closed.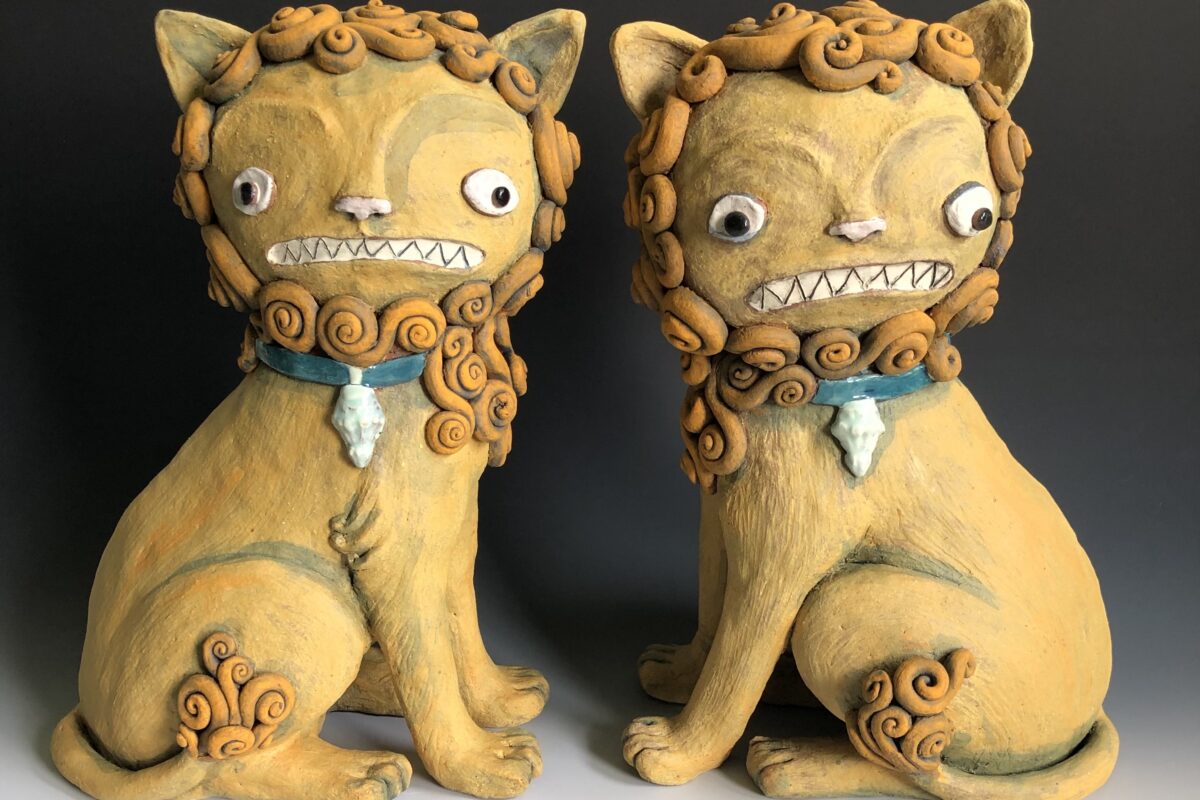 Teresa Bergen
Tuesdays, October 11 – December 6, 2022
9:30am – 1:00pm
Have you ever wondered what you would look like as an animal? Well, this class is for you. Using figural ceramic sculpture as a medium for exploring story and form unfettered from reality, we will combine human and animal forms to create a metaphorical likeness. It could be a self-portrait, or someone you know, or it could be a historical figure or anyone who captures your attention.
We will spend the first weeks making smaller-scale animal figures while learning simple coil and pinching techniques and playing with expressing personality traits, notable features, and facial expressions. Building on ideas explored in earlier classes we'll move to a large sculptural portrait, and then spend the last two weeks decorating.
This hand-building workshop is eight (3.5 hour) working sessions, plus a one-hour pick up day.
Student should bring:
Apron
Hand towel
Story ideas/inspiration
Bookings
Registrations for this workshop are now closed.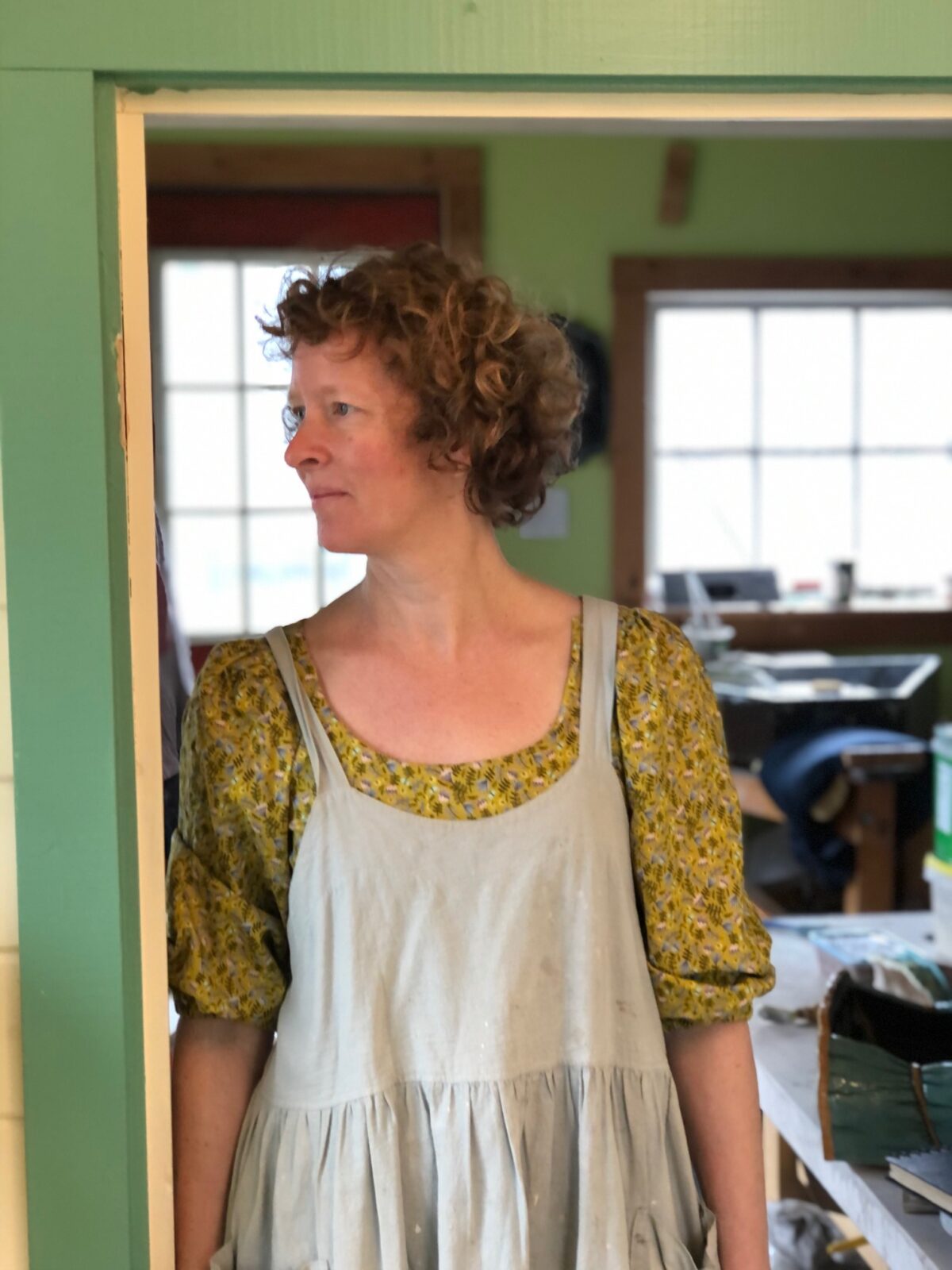 Teresa Bergen
Teresa Bergen explores the intricacies of relationships through movement, myth, and folklore with playful pottery and sculpture.
Born in Vancouver, Bergen started her art education at Langara College and completed a BFA at NSCAD University in Halifax. Post graduation she cycled to Dawson City, Yukon for an artist residency at the Klondike Institute of Art and Culture. On a rock pile outside that town she built a kiln and converted a school bus into a pottery workshop. Upon returning to Nova Scotia she continued to produce her own work and teach as a member of Turnstile Pottery cooperative. In 2005 she established a studio outside of Chester, Nova Scotia, where she lives with musician Old Man Luedecke and their 3 children.
Teresa is the Recipient of an Arts Nova Scotia Creation Grant and was selected for the Nova Scotia Art Bank purchase award in 2020. Her work has been exhibited at SOFA in Chicago, at galleries across North America, and is included in the Art Gallery of Nova Scotia's permanent collection as well as private collections across Canada and the around the world.
Bookings
Registrations for this workshop are now closed.