Paint the Town! Oil Painting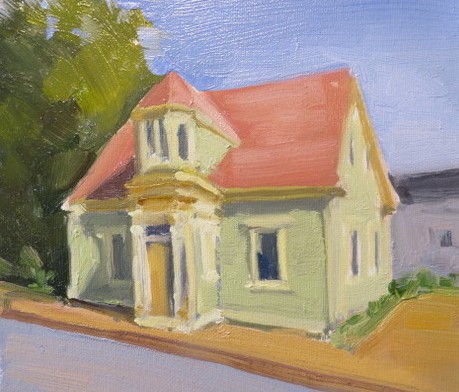 Registration
Registrations for this workshop are now closed.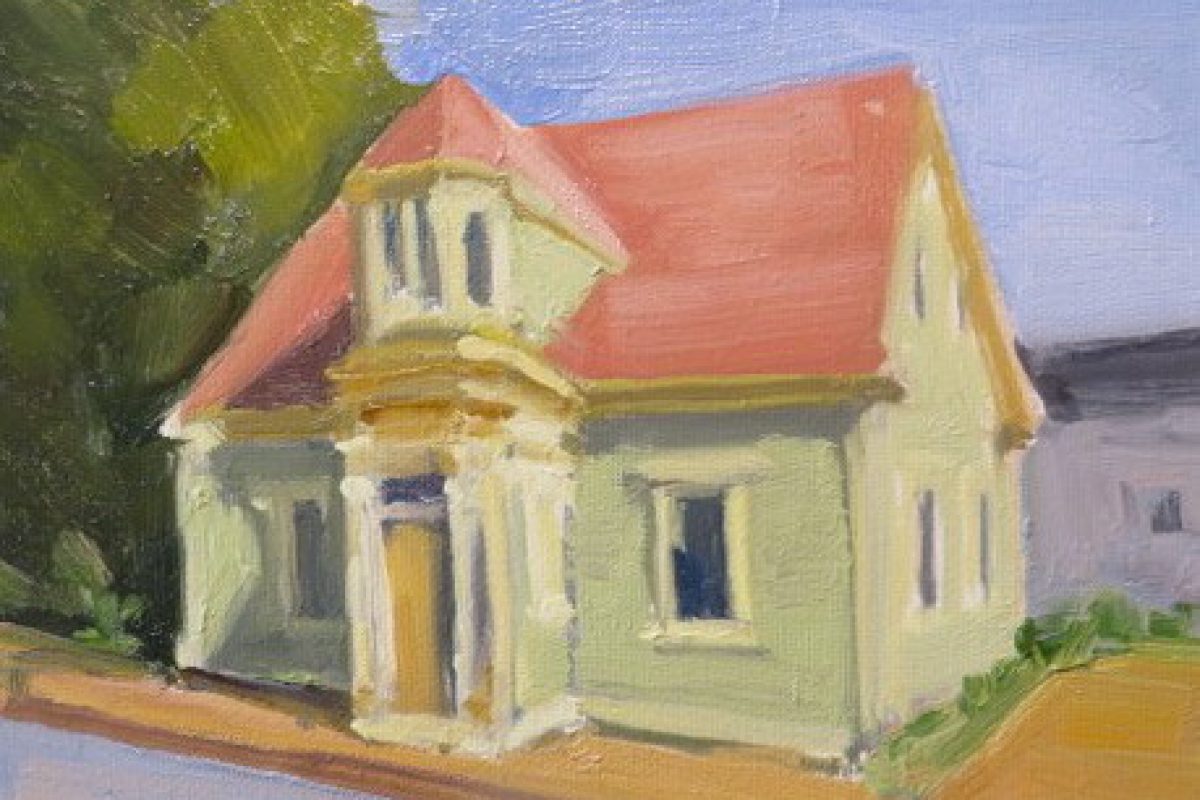 Heather Sayeau
Mondays, July 13 – July 17, 2020
10:00am – 4:00pm
This workshop will focus on painting both the architecture and the landscape of Lunenburg. Each day will begin with a demonstration in the studio. Students will then depart, set up portable easels and paint en plein air in the town and environs. There will be a brief critique at the end of each day to answer questions. Students will complete at least two small paintings per day.
Topics covered include: colour mixing, value, perspective made easy, basic principles of composition, landscape made easy and how to use the brush for beautiful results. Students are encouraged to keep a drawing sketchbook. The instructor will provide photo material on a rain day.
This five-day workshop will show the student how to organize and complete a painting in a step-by-step method that simplifies and clarifies the process. The instructor will show how to look at subject matter -streetscape or landscape- and how to translate that onto canvas. Students will learn what to focus on and what to leave out, how to begin and where to stop. The beauty of Lunenburg is an inspiration!
Registration includes a blank wire-bound sketchbook for each participant.
Students Should Bring:
Drawing pencils: 2B, 4B
Long handled hogs hair brushes: #6, #8, #10
Stretched canvases: 8"x10", 10"x12", or 8"x8", 10"x10" (Dollar Store is fine) you will need quite a few, at least two/day.
Oil paint: Ultramarine Blue, Cerulean Blue, Cad.Yellow light, Cad Yellow medium, Cad. Red medium, Alizarin Crimson or Napthol Crimson,
Titanium White
Boiled Linseed Oil (Canadian Tire or Gow's Home Hardware carry this)
Odourless thinner (Gow's Home Hardware in Bridgewater carries this)
2 glass jars for oil and thinner
Palette knife and disposable paper palettes (or a glass palette if you have one)
Cotton rags (old T-shirts are best)
Backpack (for excursions)
Sun protection (large brimmed hat and sunscreen)
Bookings
Registrations for this workshop are now closed.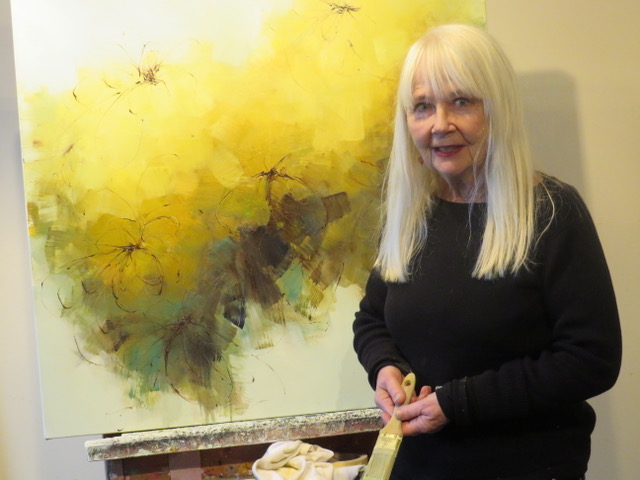 Heather Sayeau
Heather Sayeau received her Bachelor of Fine Art and Bachelor of Education from NSCAD University in Halifax in 1981, and taught Fine and Media Arts at NSCAD alongside her practice for thirty years. Sayeau is an oil painter with a focus on landscape, still life, and the figure. She has participated in solo and group exhibitions since 1982 and her work appears in public and private collections across Canada and abroad.
"I am a painter. Painting is what I do and what I long to do when I am not painting… Teaching is the wonderful offspring of painting; sharing my experiences, challenges, successes, and defeats with people. Learning the 'toolbox' of techniques opens the door to oneself and I am always delighted to watch students grow a new facet of their creative self. I have had the privilege to instruct students of all ages. I like to work with each student individually — helping them hone each one's unique expression."
Bookings
Registrations for this workshop are now closed.