Plein Air Watercolour: Coastal Landscapes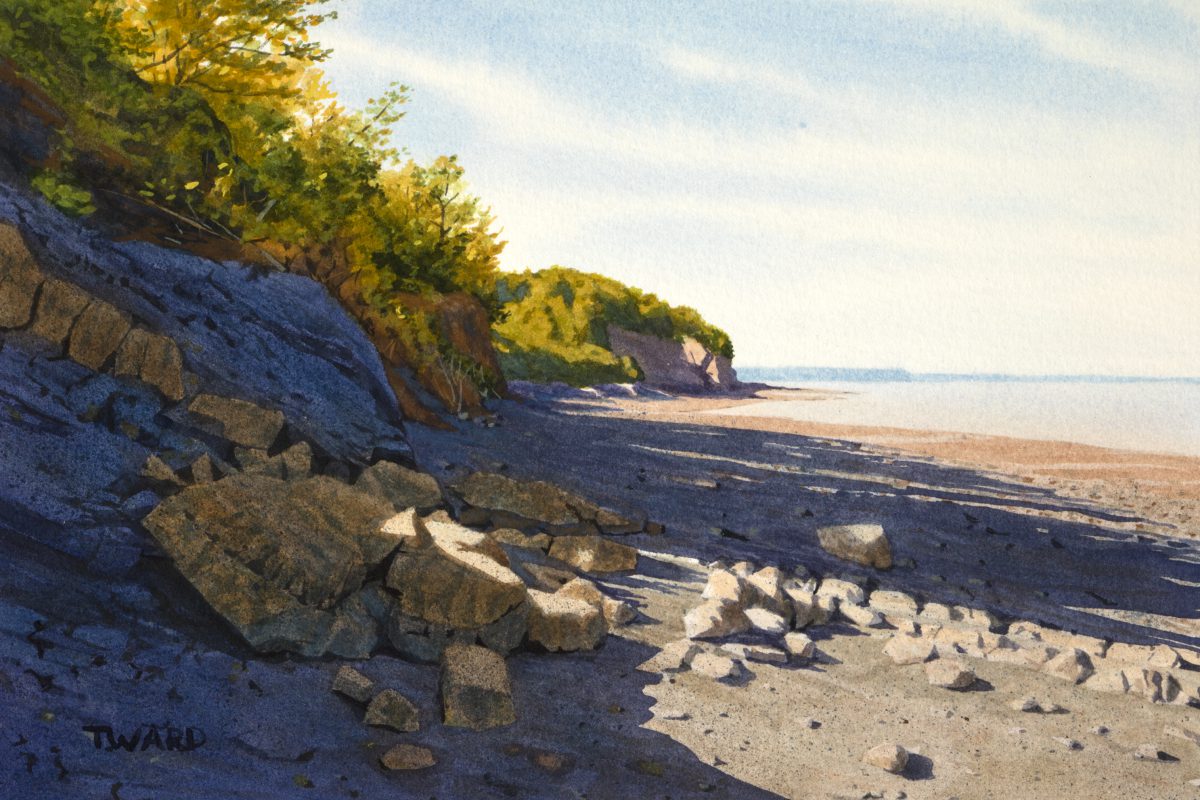 Registration
Registrations for this workshop are now closed.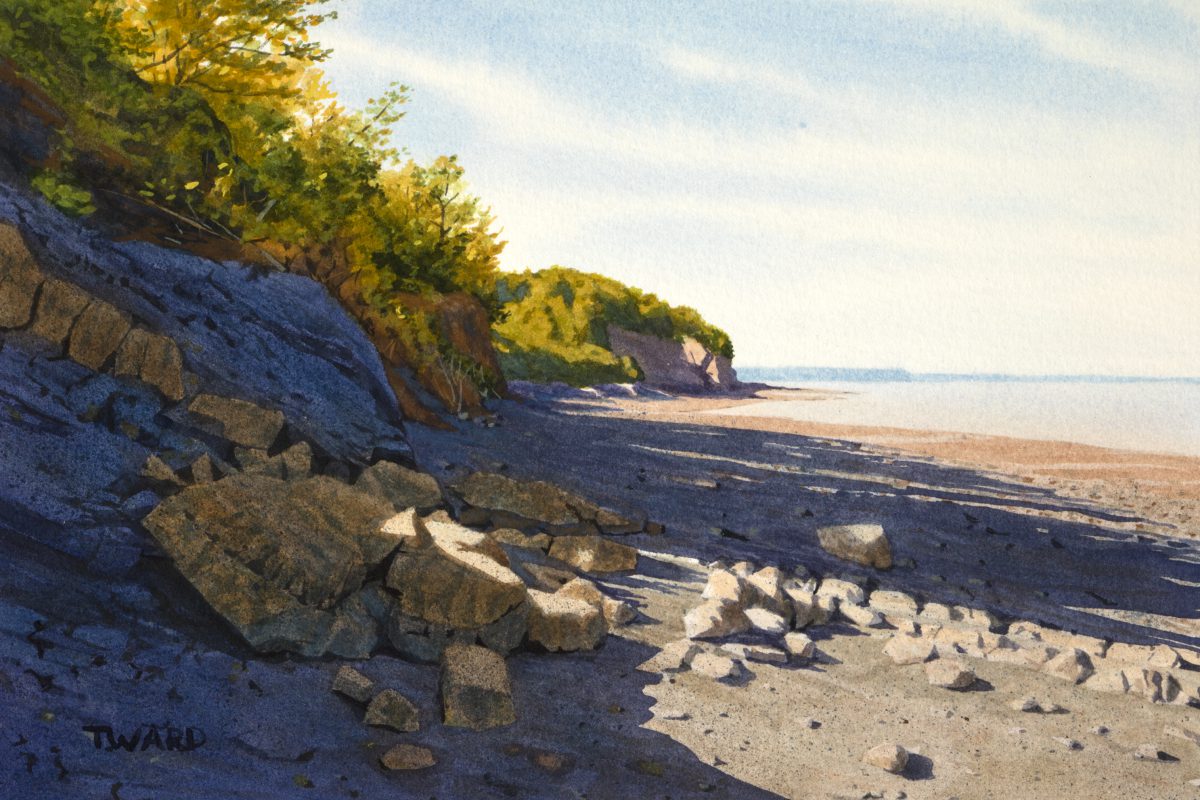 Tom Ward
Mondays, August 10, 2020 – August 14, 2020
10:00am – 4:00pm
This workshop is about painting watercolour landscapes on site. There are some wonderful areas around Lunenburg, which are terrific places for marine landscapes. Our five days of classes will address the challenges of colour, value, and composition while painting outdoors. Classroom time will be devoted to completing work started on site. Painting demonstrations and one on one instruction will also be included.
Students Should Bring:
Watercolour brushes: minimum one large mop brush 1" or larger, two round brush #6 or similar, and #10 or larger, one stiff fan brush about 1" wide, and an angle brush about ½" of wider. Any other brushes you may already have.
Watercolour paper: artist quality if possible, 4 sheets 22" x 30" to cut up. FYI, Tom uses 140lb cold press paper.
Watercolour paint: artist quality if possible, one each – red, yellow, blue and dark brown at a minimum. FYI, Tom's palette includes cadmium yellow, cadmium red, alizarin crimson, ultramarine blue, pthalo blue, cerulean blue, yellow ochre, burnt sienna, burnt umber, paynes grey, sepia, and titanium white.
Watercolour palette, water container and easel.
Pencil, sharpener, and eraser.
OPTIONAL: chair, sunscreen, sponges, paper towel and any mediums such as masking fluid. Be prepared to work outdoors.
Bookings
Registrations for this workshop are now closed.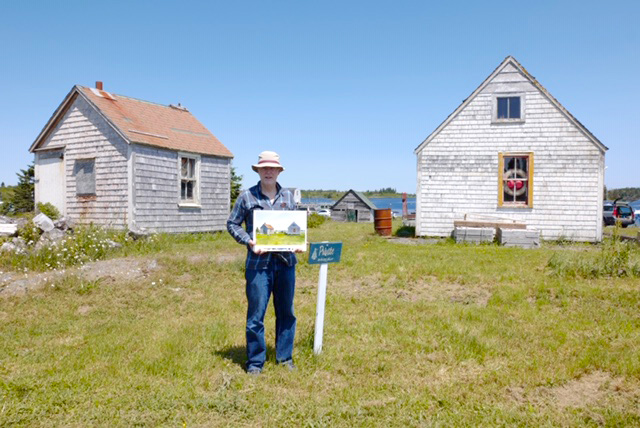 Tom Ward
Tom was born in Halifax, Nova Scotia, in 1959. He has degrees in Geology, and Education from Dalhousie University. He received a Bachelor of Fine Arts from Scotia College or Art and Design, and after graduating in 1991 Tom worked as a teacher for a year. In 1993 Tom decided to devote himself to painting full time in watercolour. His landscape paintings depict the landforms and coastal environments of Nova Scotia with its ever-changing maritime light. Tom's paintings may be seen at the Peer Gallery and are in private collections internationally. His solo shows have sold out on numerous occasions.
Artist Statement:
My interest in landscape painting was initiated by my studies in Geology. I am drawn to the relationship between the ocean and the land and how time and tide shape our maritime environment. The cyclical aspect of nature holds a quality of the eternal and its mark making informs my work.
Bookings
Registrations for this workshop are now closed.