Put That in Print: Screenprinting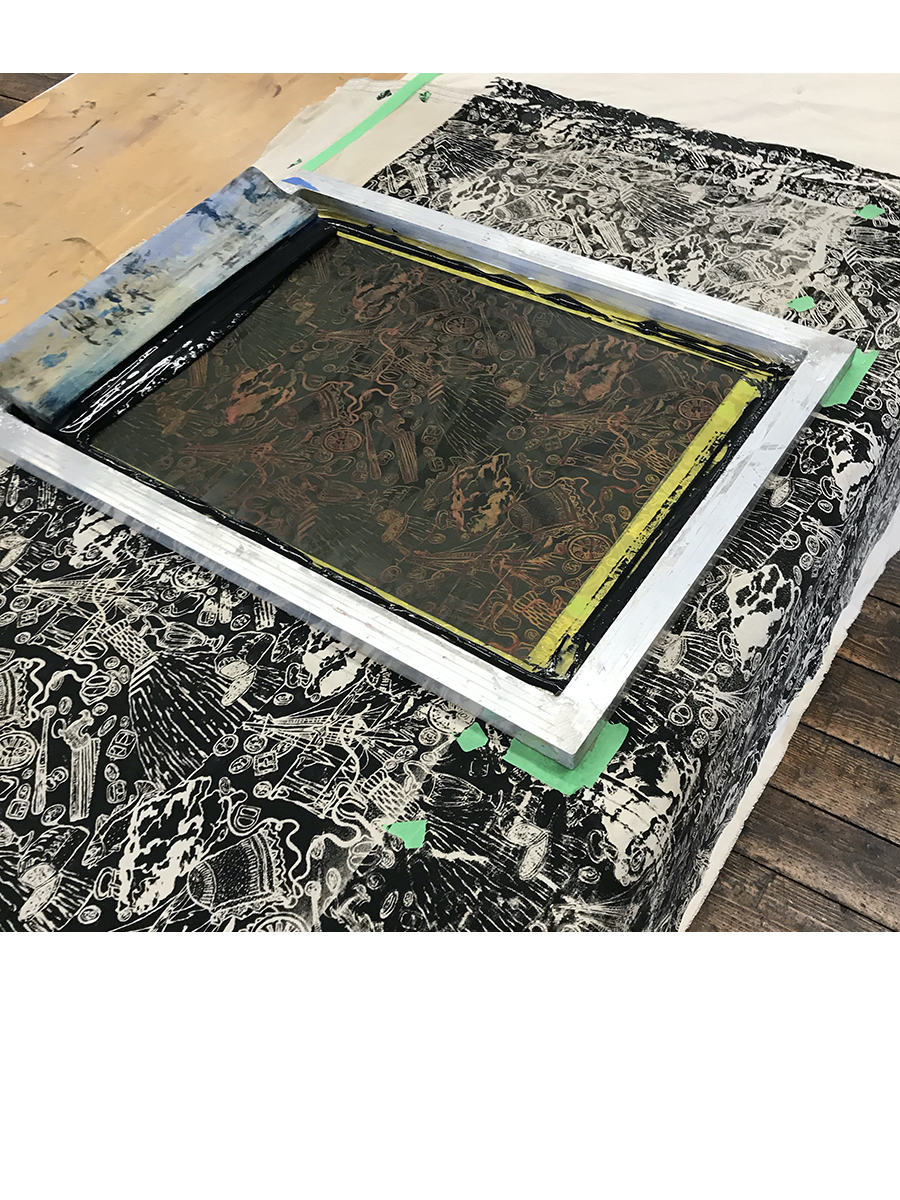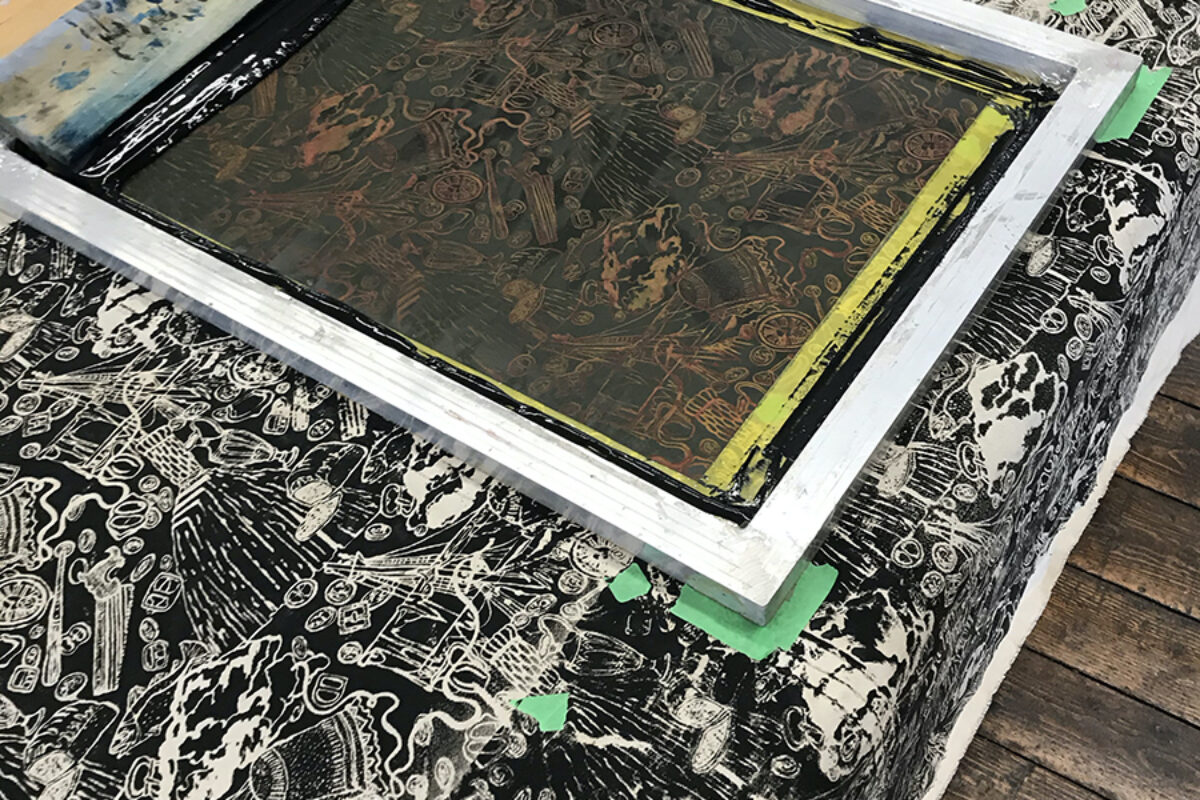 Sienna Maeba & Inbal Newman
Wednesdays, December 6 – December 8, 2023
10:00am – 4:00pm
This three day workshop is for students to learn the basic skills for prepping a design to be screen printed in multiples on a variety of surfaces including, fabric, clothing, or all the above. This workshop aims to create a work space that allows participants to create a design using two screen printing methods, screen filler (more painterly) and paper stencils (strong lines bold shapes) or combining the two techniques. Come with designs and we will make some magic again and again and again!
Students should bring:
Bookings
Sienna Maeba & Inbal Newman
Sienna Maeba is a fashion and textile designer from Tkaronto (Toronto), Ontario, and is currently based inbased in E'se'katik (Lunenburg), Nova Scotia. Sienna graduated from NSCAD University with a Bachelor of Fine Arts Degree in 2020, majoring in Fashion/Textiles. Her current work explores images, narratives and colour palettes based on ideas of home and what makes these spaces so familiar. This homage to the home is created through various screen printing techniques, dyeing, and embroidery on garments, textiles, and interactive installations.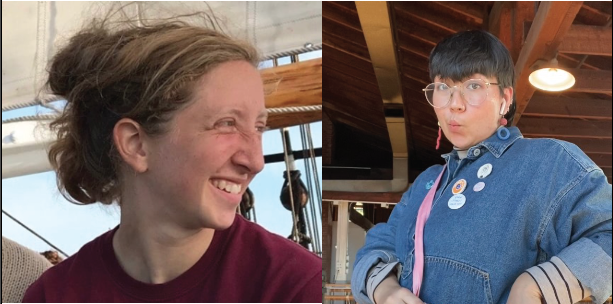 Inbal Newman is a Wisconsin-born printmaker based in Mahone Bay, Nova Scotia. She received a Bachelor of Fine Arts (Illustration) from Parsons School of Design in New York (2013), and received a Master of Design Degree in the Interdisciplinary Program at the Ontario College of Art and Design (2020).
Inbal's creative process centers around repetition – from printmaking and designing repeating patterns, to book arts, hand-made mixtapes, and crochet.
She has participated in print exchanges, residencies, and exhibits in Canada and the U.S. including an installation of silkscreened wallpaper at the Williamsburgh Library in Brooklyn, New York, and in a recent online show, Alternate Forms of Delivery.
Inbal was the Lunenburg School of the Arts' Winter 2021 Artist-in-Residence and Summer 2021 Artist Fellow, where she created a unique body of work entitled Seafaring Women's Personal Ensigns, a series of hand-stitched standards (flags) designed and hand made to recognize remarkable seafaring women.
Bookings