Colour Pop! Stencil Screen-Printing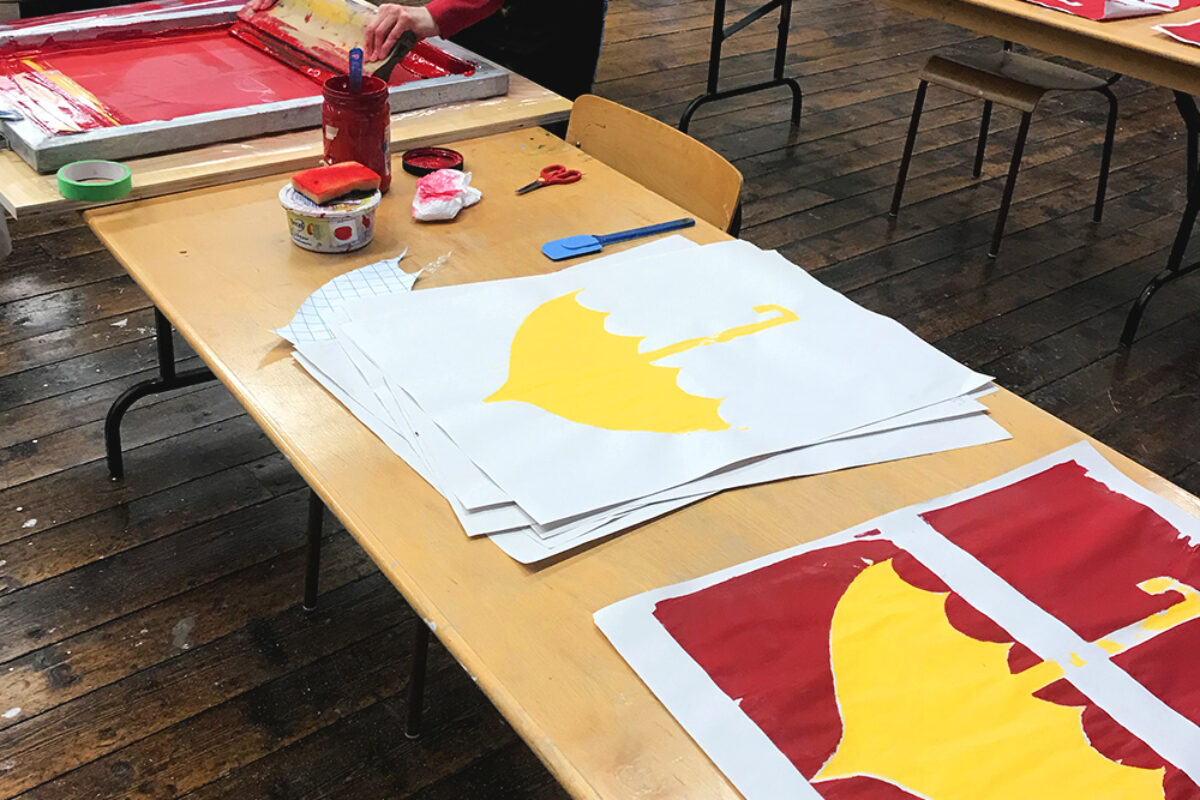 Registration
Registrations for this workshop are now closed.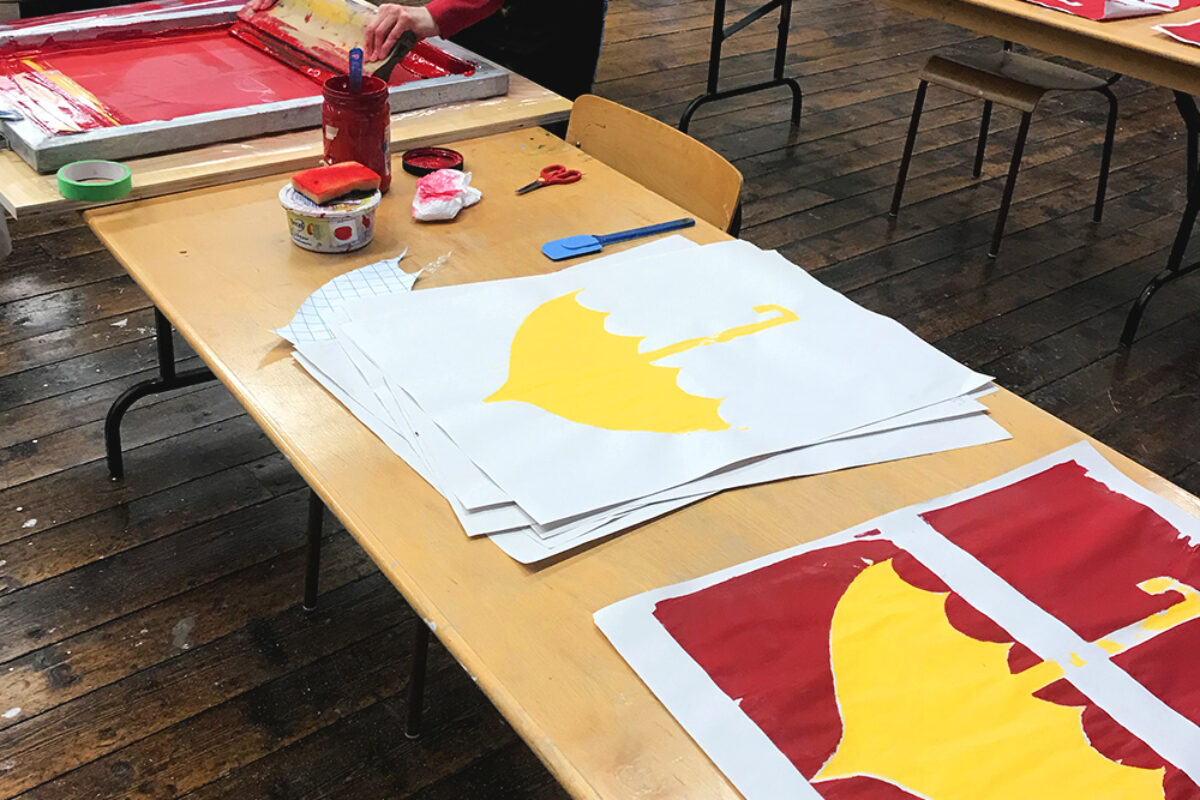 Inbal Newman
Wednesdays, October 13 – December 1, 2021
6:00pm – 9:00pm
With respect to Provincial guidelines, our School will require students to provide proof of full vaccination (two doses) effective October 4th. To learn more please read our "Covid-19 Pandemic Protocols"
This intro class will cover basic techniques of multi-layer screen printing using hand cut and hand painted images on a silkscreen. In the first week we will dive right into playing around with materials, making quick stencils and exploring the printed results. Then we will talk more about stencil-based printing methods and artists, before planning and executing an edition of multi-color posters, cards, wallpaper sheets, or other artistic paper whimsies. The final class will include a group viewing and skill exchange to talk about what we created and learned along the way!
Student should bring:
An apron for messy work
A notebook/sketchbook, for sketching or planning out ideas
Bookings
Registrations for this workshop are now closed.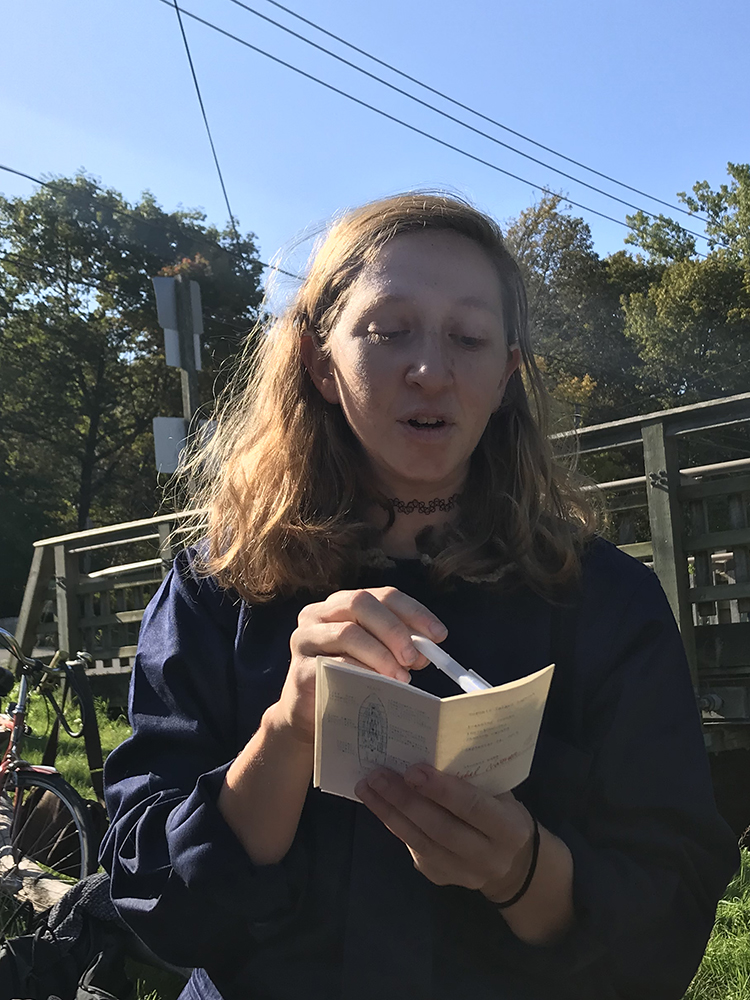 Inbal Newman
Inbal Newman is a Wisconsin-born printmaker based in Mahone Bay, Nova Scotia. She received a Bachelor of Fine Arts (Illustration) from Parsons School of Design in New York (2013), and recently received a Master's of Design from the Interdisciplinary program at the Ontario College of Art and Design (2020).
Inbal's creative process centers around repetition – from printmaking and designing repeating patterns, to book arts, hand-made mixtapes, and crochet.
She has participated in print exchanges, residencies, and exhibits in Canada and the U.S. including an installation of silkscreened wallpaper at the Williamsburgh Library in Brooklyn, and a recent online show, Alternate Forms of Delivery.
Inbal was the Lunenburg School of the Arts' Winter 2021 Artist-in-Residence and Summer 2021 Artist Fellow, where she created a unique body of work entitled Seafaring Women's Personal Ensigns, a series of hand-stitched standards (flags) designed to recognize remarkable seafaring women.
Bookings
Registrations for this workshop are now closed.