Hand-building a Narrative Teapot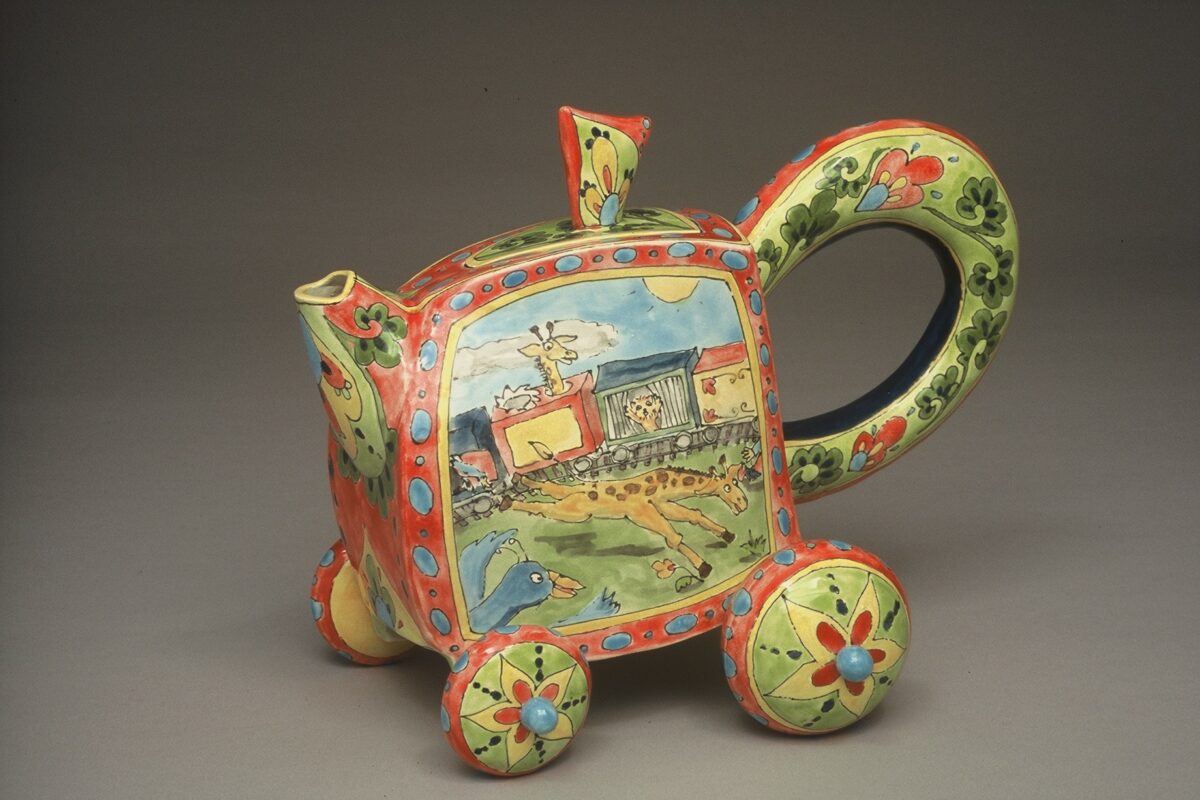 Registration
Registrations for this workshop are now closed.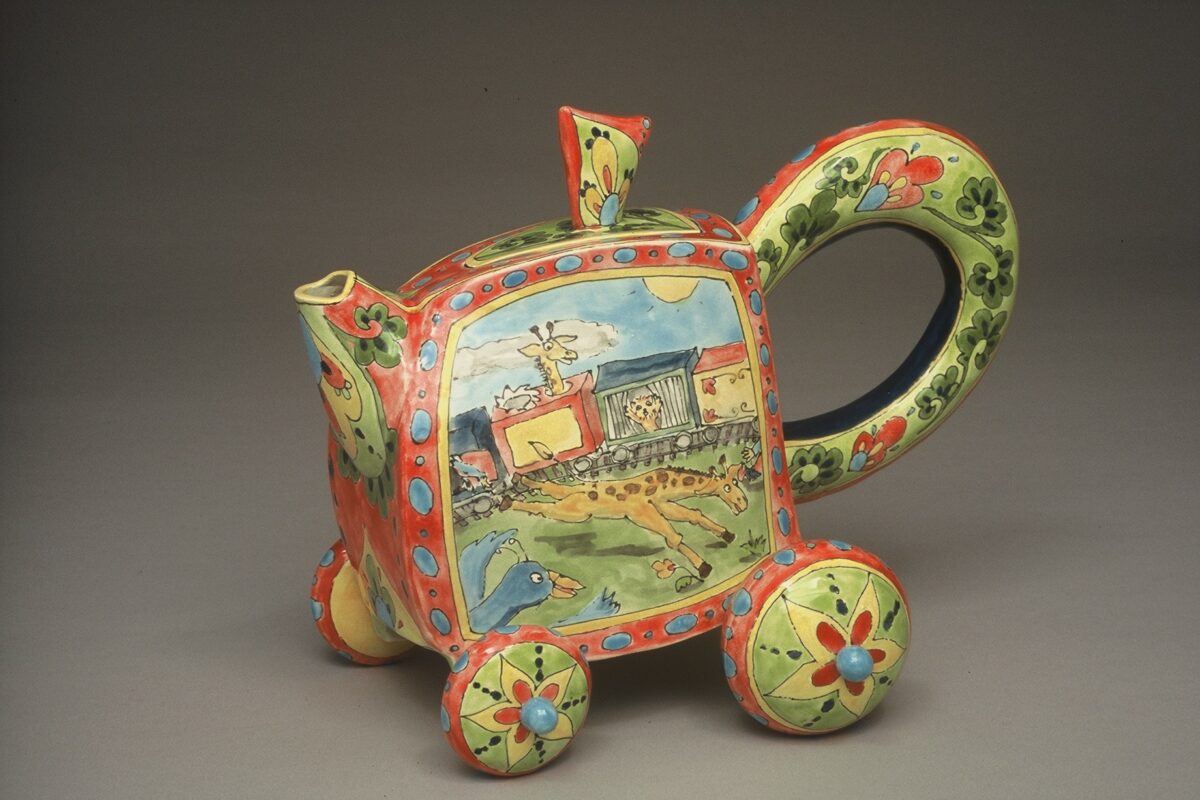 Teresa Bergen
Tuesdays, October 12 – December 7, 2021
9:30am – 1:00pm
With respect to Provincial guidelines, our School will require students to provide proof of full vaccination (two doses) effective October 4th. To learn more please read our "Covid-19 Pandemic Protocols"
The teapot provides endless possibilities for form and expression. This eight weeks stoneware workshop will be an opportunity to create your own narrative teapot or vessel.
We will spend five weeks working to hand-build a pot using slabs, coils and pinching techniques, then create fanciful functional spouts, lids that stay put, and handles that complement the form. Three weeks will be spent decorating.
Come to the class with some thoughts on a story you would like to tell. It can be something from life, a myth, a fiction or anything that captures your imagination.
This workshop is eight (3.5 hour) working sessions, plus a one-hour pick up day.
Student should bring:
Apron
Hand towel
Story ideas/inspiration
Bookings
Registrations for this workshop are now closed.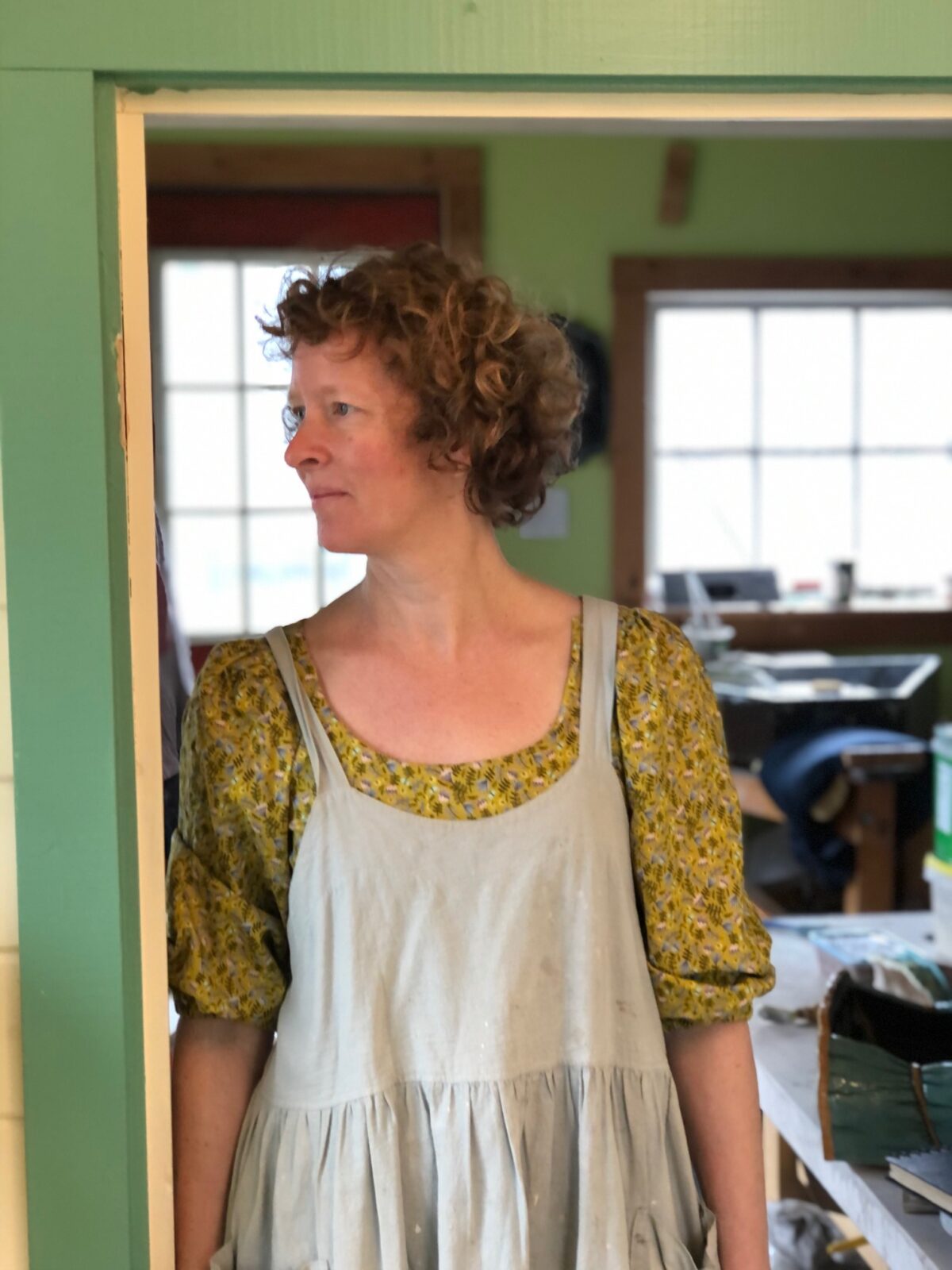 Teresa Bergen
Teresa Bergen explores the intricacies of relationships through movement, myth, and folklore with playful pottery and sculpture.
Born in Vancouver, Bergen started her art education at Langara College and completed a BFA at NSCAD University in Halifax. Post graduation she cycled to Dawson City, Yukon for an artist residency at the Klondike Institute of Art and Culture. On a rock pile outside that town she built a kiln and converted a school bus into a pottery workshop. Upon returning to Nova Scotia she continued to produce her own work and teach as a member of Turnstile Pottery cooperative. In 2005 she established a studio outside of Chester, Nova Scotia, where she lives with musician Old Man Luedecke and their 3 children.
Teresa is the Recipient of an Arts Nova Scotia Creation Grant and was selected for the Nova Scotia Art Bank purchase award in 2020. Her work has been exhibited at SOFA in Chicago, at galleries across North America, and is included in the Art Gallery of Nova Scotia's permanent collection as well as private collections across Canada and the around the world.
Bookings
Registrations for this workshop are now closed.