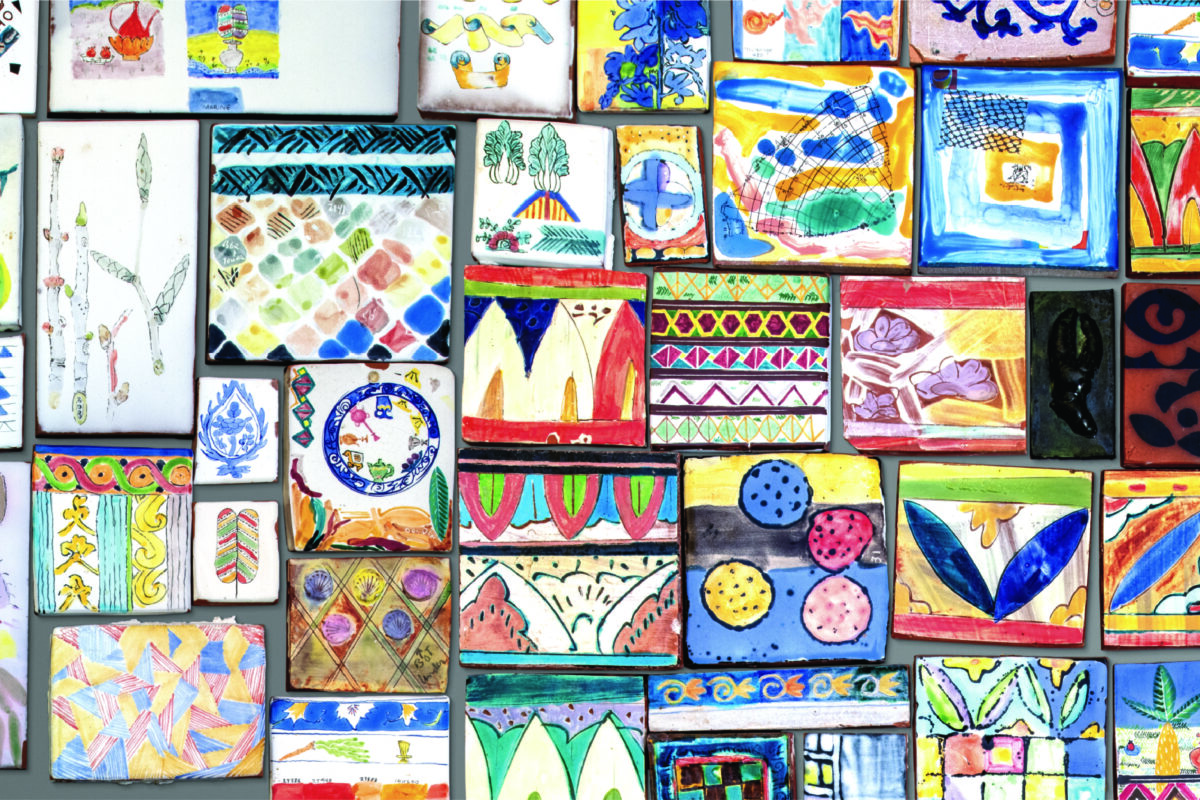 Registration
Registrations for this workshop are now closed.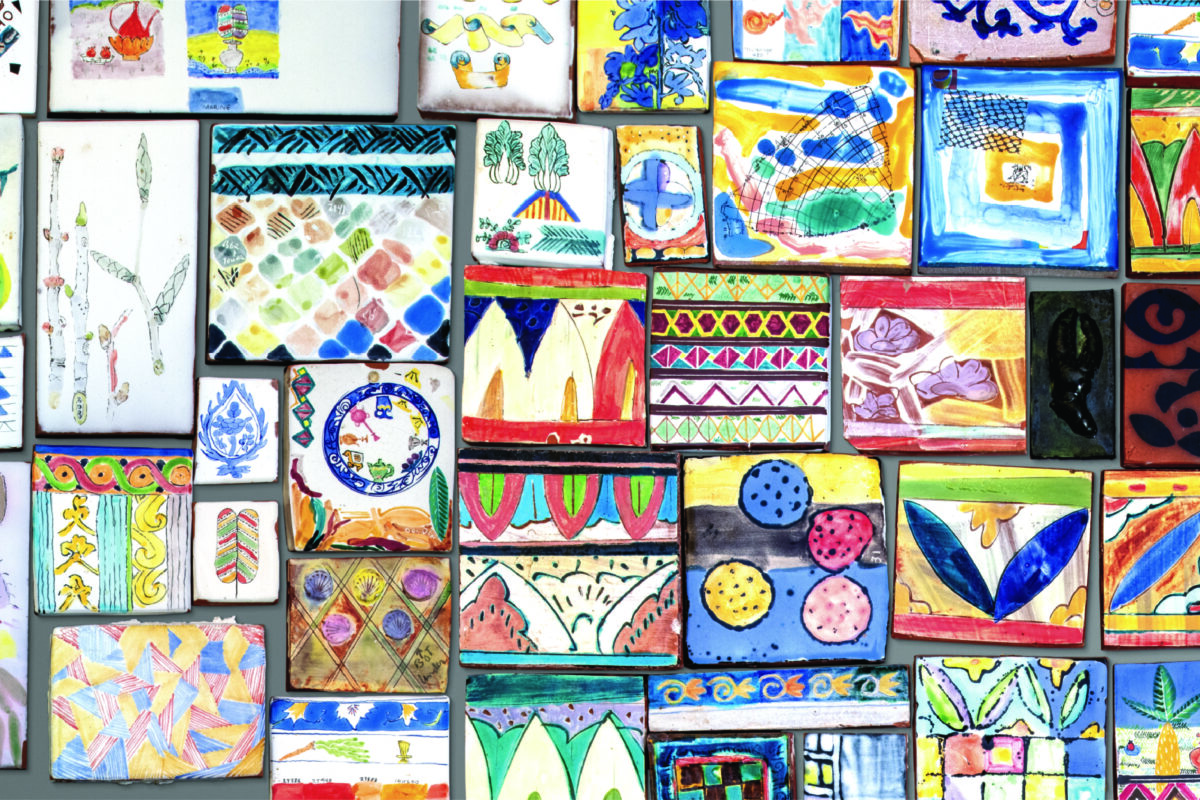 Walter Ostrom & Douglas Bamford
Monday to Friday, July 5 – July 16, 2021
9:00am – 4:00pm
This two-week workshop will focus on research and development of the ceramic surface for application to more developed works.
The hands-on development of individual ceramic surfaces will be peppered with energetic conversations that integrate growing technical skill and a love of the history of ceramic objects. The goal of this course will be to generate alternative, non-linear, non-traditional perspectives, which might lead to a 'killer' result.
Equally important will be a series of lectures from NSCAD University Professor Emeritus, Walter Ostrom, CM, looking at historical work and asking "What information does this pot hold?", "Why does it look like that?", "What does it mean?"
This course will use earthenware but these techniques are general and apply to all temperatures of the ceramic process. In the spirit of collaborative experimentation, we'll laugh a lot, share our findings and discover new decorative schemes. Open to students with experience who desire to take their practice to the next level.
Students should bring:
Apron
Hand towel
Any extra ceramic tools you would like to use (all necessities will be provided)
Photograph by RAW Photography
Bookings
Registrations for this workshop are now closed.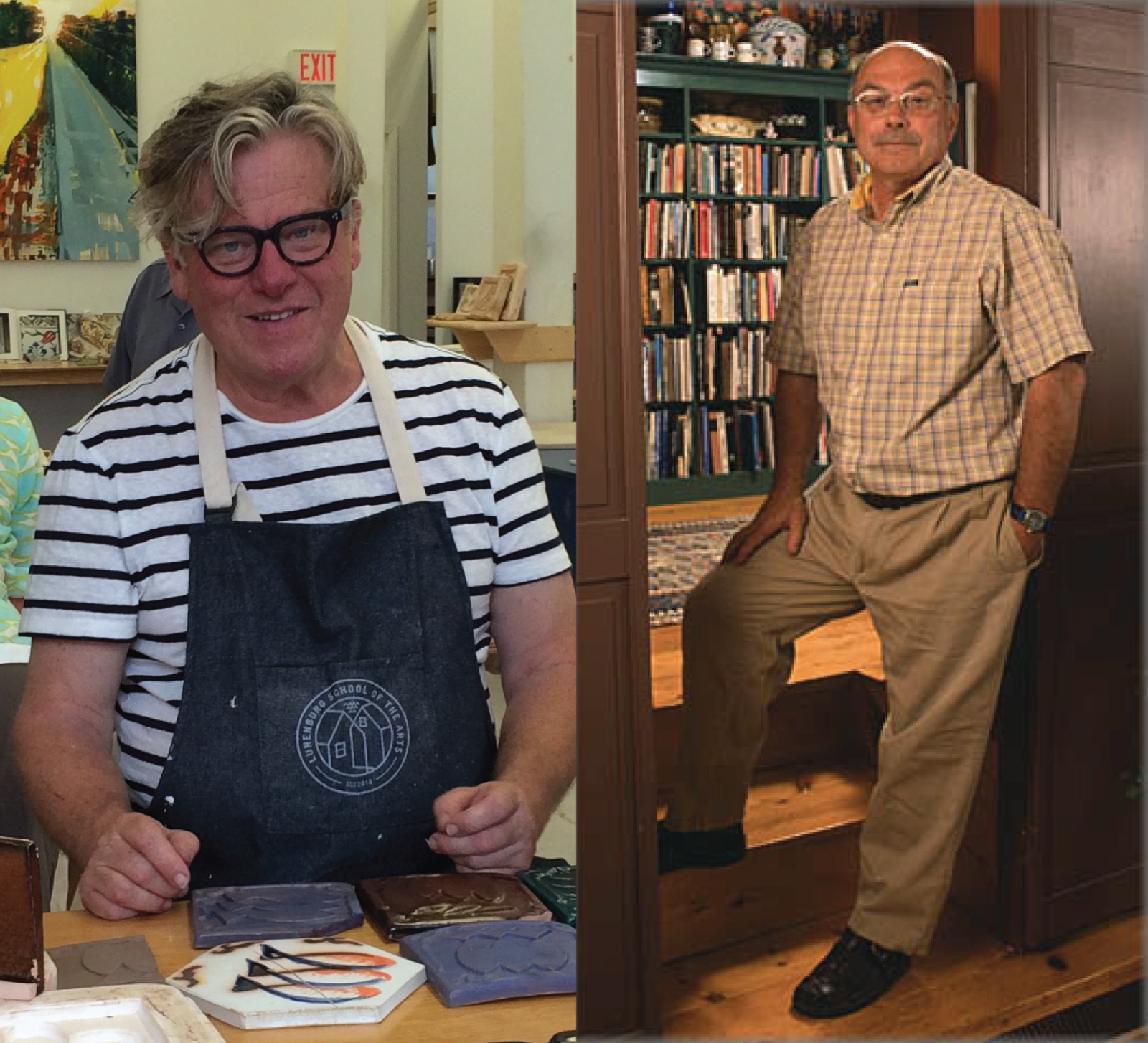 Walter Ostrom & Douglas Bamford
Walter Ostrom, CM, Professor Emeritus, Ceramics, NSCAD University, Halifax, Nova Scotia. In 1997, he was awarded an Honorary Professorship at the Jingdezhen Ceramics Institute in Jingdezhen, Jianxi Province, People's Republic of China.
Walter is regarded internationally and in Canada as a technical and academic expert in low-fire maiolica, an ancient ceramic technique that he has personally tailored.
He has extensively exhibited and lectured internationally. On February 5th, 2007, he was invested into the Order of Canada. In 2020 he was selected by the National Council on Education for the Ceramic Arts (NCECA) as a recipient of the 2020 'Excellence in Teaching Award'. Also in 2020, the Art Gallery of Nova Scotia, in Halifax, mounted a retrospective exhibition of Walter's work entitled, "Good Earth: The Pots and Passion of Walter Ostrom", which included a collection of Walter's test tiles featured in the companion catalogue and film.
Douglas Bamford is a senior Canadian artist living in Lunenburg, NS. For twenty five years he was the Ceramics Technician at the Nova Scotia College of Art and Design. He now splits his time between a vibrant studio practice and Program Director at the Lunenburg School of the Arts of which he is one of the founding Directors. He holds a diploma from Sheridan School of Design (1975), as well as a Bachelor of Fine Arts in Ceramics and a Bachelor of Art Education from NSCAD University (1995). Bamford has a rich background as a ceramic artist, furniture designer / maker, builder, educator and public artist with numerous commissions across Canada.
Bookings
Registrations for this workshop are now closed.