How to Paint in Watercolour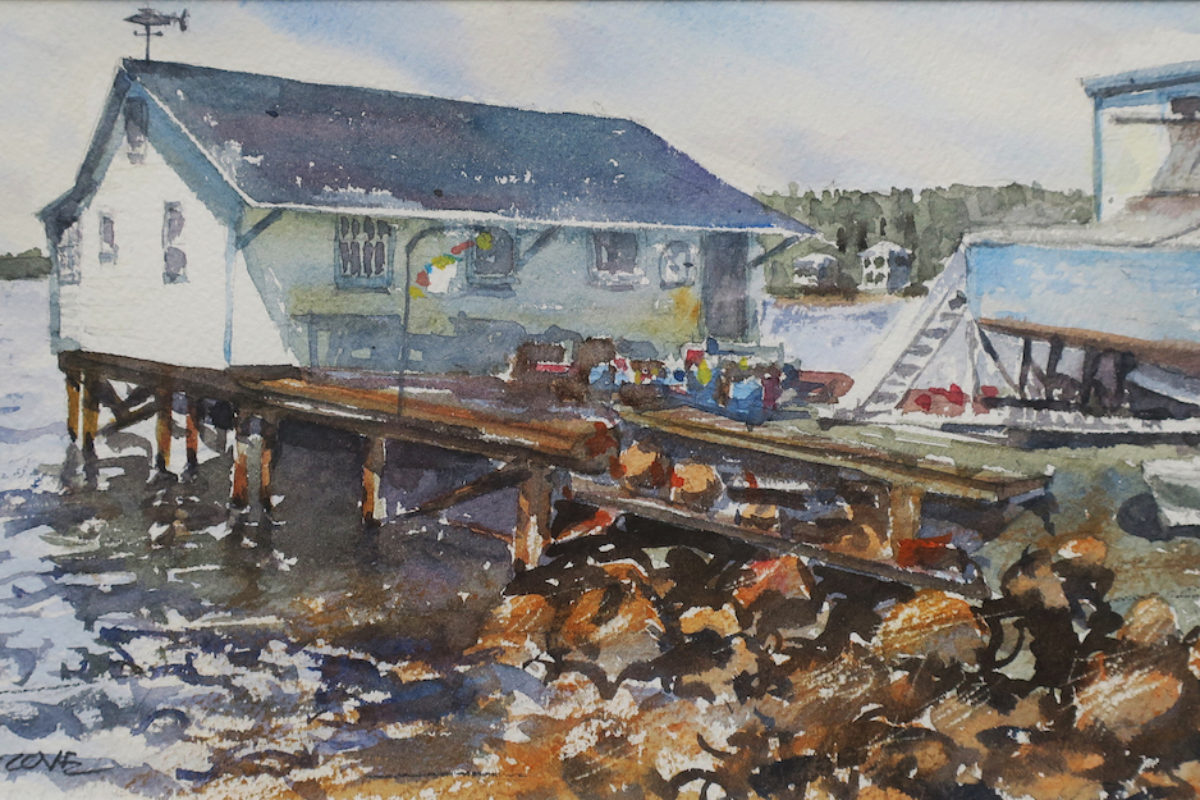 Registration
Registrations for this workshop are now closed.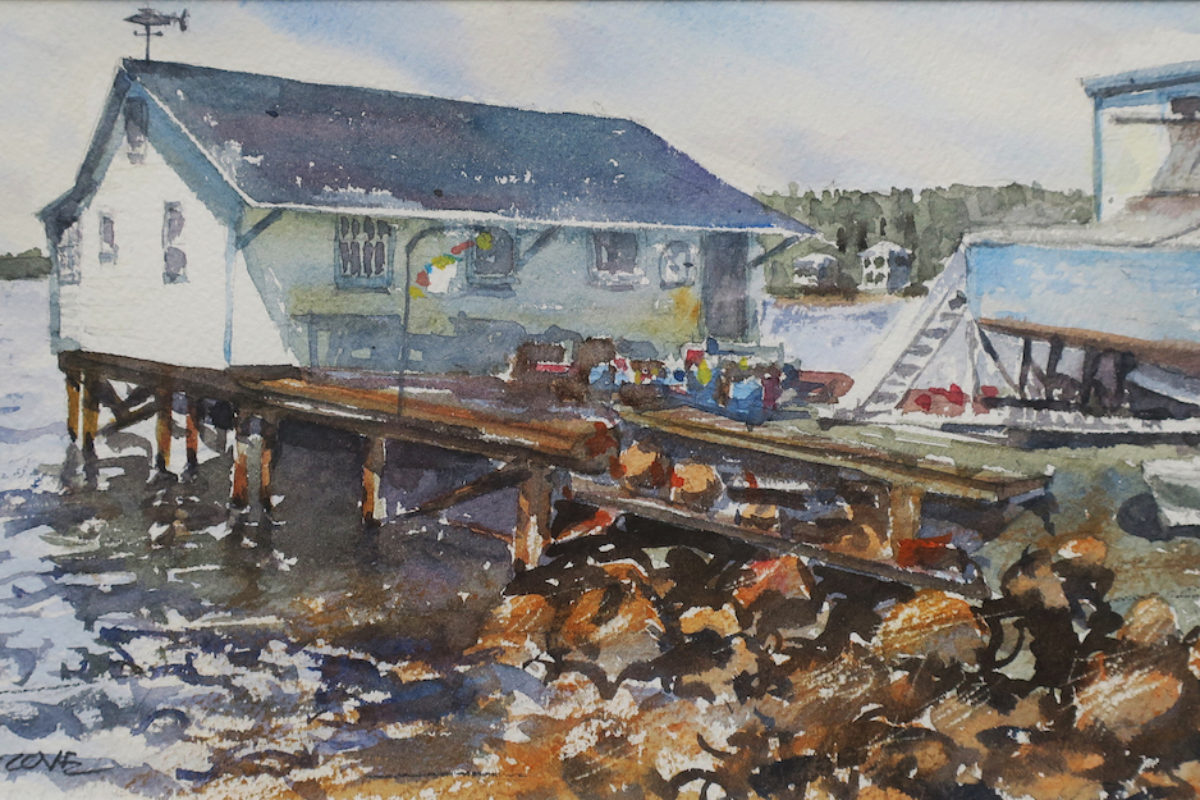 Michael Peters
Mondays, July 27 – July 31, 2020
10:00am – 4:00pm
This pleasant 5-day course is aimed at anyone who wants to explore the wonderful and spontaneous world of watercolour.
Daily, plein-air painting excursions will be supported by instruction and simple, studio-based demonstrations. A variety of artist's tools, materials and techniques will be used to guide students from the basic elements of colour-mixing and brush types to more complex concepts and principles, such as composition and balancing detail in your paintings.
Whether you are a novice watercolourist looking for guidance or a seasoned amateur who wants to develop expertise, this course will help you to unlock your artistic potential and acquire some of the classic painting skills used by artists to capture the freshness found in nature, all the while exploring the wonderful town of Lunenburg.
Students Should Bring:
Watercolour Paper: Artist quality is recommended. 2-3 full sheets (22 x 30") of 140lb are good and can be cut down to smaller, more manageable sizes.
An alternative to individual sheets is a Watercolour Block: Approx. 10 x 14" of 140lb paper.
Watercolour Brushes: A minimum of one large round #10 or larger + one large flat 1" wide + one small round #4 or #6. Bring other brushes if you have them.
Watercolour Paint: Single 8ml or 15ml tubes (or pans) of artist quality paint is recommended, but brand name student quality is fine. A typical palette might include: Cadmium Yellow, Cadmium Red, Alizarin Crimson, Ultramarine Blue, Cobalt Blue, Cerulean Blue, Raw Sienna, Burnt Sienna, Burnt Umber, Hooker's Green, Paynes Gray, Titanium White. Alternatively, there are inexpensive travel kits by Winsor & Newton or Cotman that contain a range of colours. At a minimum, please bring one each of: Alizarin Crimson, Cobalt Blue, and Raw Sienna or Cadmium Yellow.
Watercolour Mixing Palette
2-small water containers
Spray Bottle (4oz/120ml)
B or 2B Pencils, sharpener and a kneaded eraser.
Masking tape + Bulldog clips
Small folded stool or chair
Weather-appropriate clothing
Bookings
Registrations for this workshop are now closed.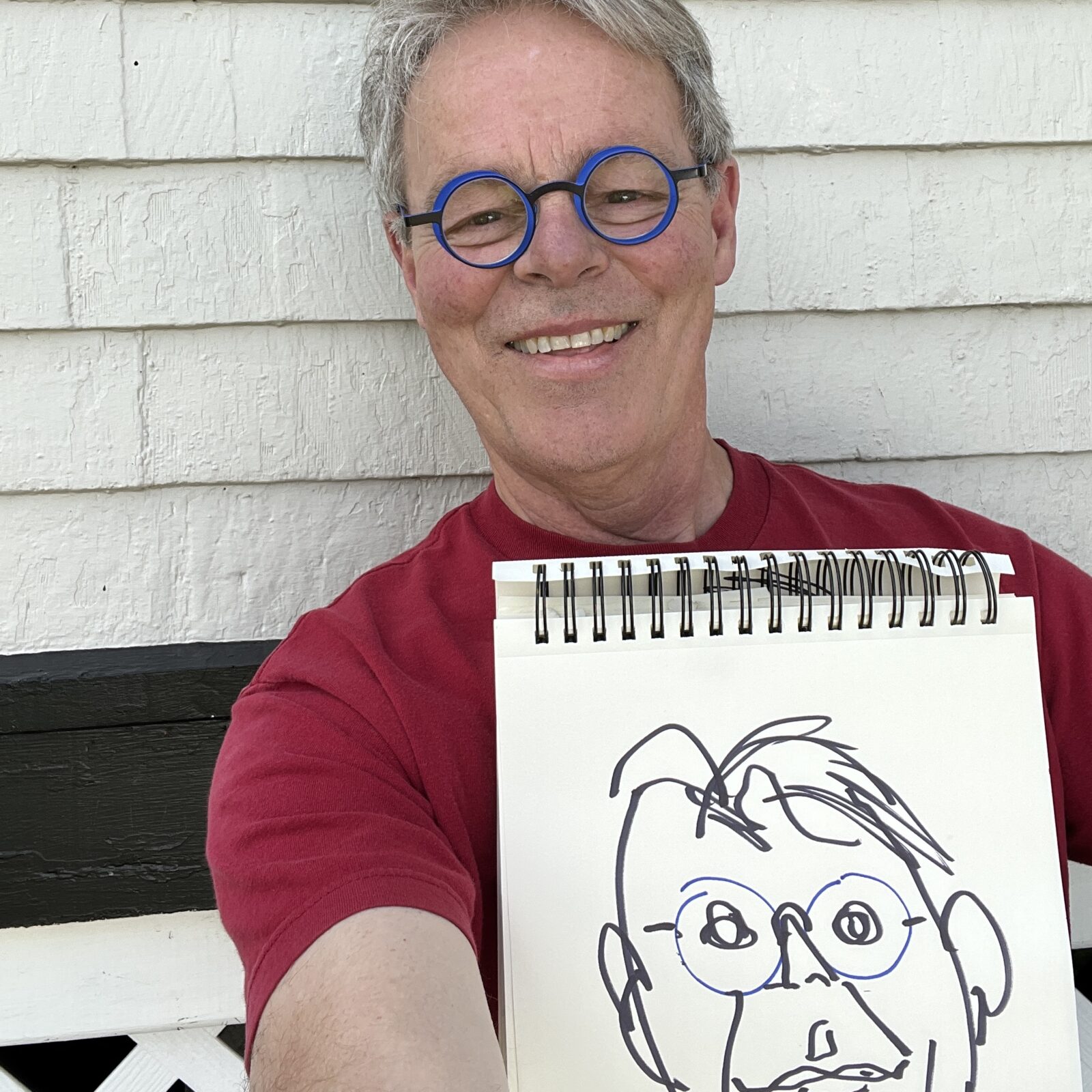 Michael Peters
Michael Peters is a practicing visual artist and a retired design professional living in Nova Scotia.
His work spans over four decades of interdisciplinary creative experiences involving: drawing, painting, photography, graphic and environmental design, 3-D design and teaching at a variety of  scholastic levels. He holds a Bachelor of Fine Arts degree '77 (painting and photography) from Mt Allison University, and a Master of Design degree '012 from NSCADU (with a focus on participatory design). He was a full-time professor at Sheridan College, teaching courses in art and design, and has enjoyed teaching classes at the LSA since 2018.
In addition to his work as a design educator, Michael was a design professional at the Royal Ontario Museum and with prominent Canadian design firms involved the development of international museums and galleries, corporate identity programs, web and print communications and wayfinding / signage programs for a range of cultural, corporate and government groups and organizations.
Bookings
Registrations for this workshop are now closed.